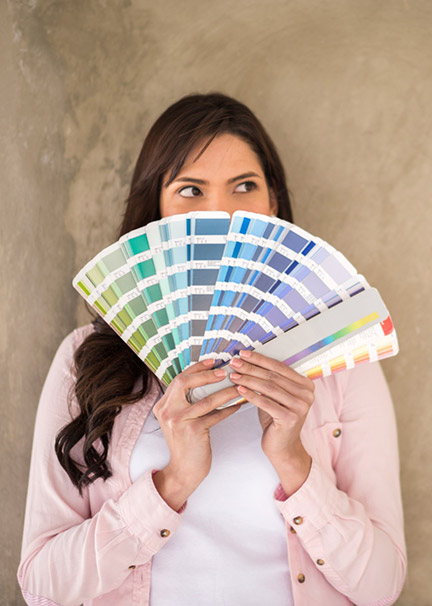 It's spring and, as home and condo owners take advantage of the improved weather to do a little work on their homes, you may be wondering where your renovation dollar will have the most impact. Careful planning and the right choices are the best way to ensure that your home improvements actually add value to your property.
Make Renovations that Meet YOUR Needs
Too often people make renovation choices that they think will have resale value rather than the ones they really need. Make improvements that will make your home more livable.
If your real estate agent wants you to add an extra bathroom when what you really want is a new kitchen, then stay true to your goals. You'll be surprised at just how many buyers are out there looking for the same thing!
Renovate for the Family You Have
Sure, you hope that your kids will stop leaving their muddy boots in the foyer or that you'll be more organized in the kitchen, but renovating your home is the best opportunity to resolve your issues, rather than exacerbate them.
That means a mudroom renovation will resolve your dirty boot issues and expanding your cupboard space will mean your kitchen is less cluttered. Think about the issues you and your family face and work with a designer to find solutions, rather than renovating for the ideal family or to suit an image from a magazine.
Avoid the Budget Blues
It's almost a given that your wish list will be much bigger than your budget. If this is the case, it's better to do a few things really well than a lot of things badly. Make a list of wants and desires, then take a look at the budget and decide which of these are 'must haves'.
The challenge is that there will always have to be compromises as materials may not be available and costs may be higher than expected. Don't compromise to the point where the renovation no longer fits your needs or your taste.
Never compromise on the quality of materials and workmanship as cutting costs here can end up being far more expensive in the long run.
Forget the Fads
When renovating the bones of a house, opt for timeless classics and excellent quality. Windows, wall and flooring systems, roofing and foundations should all take precedence over more cosmetic changes. It's an investment in these building blocks that will ensure your home retains its value.
Beware of architectural changes based on the latest fashions as these date a home really quickly. You can always add an artistic flair with finishes instead.
Keep it in Proportion
When considering additions, it's easy to focus just on the final product. Instead, enlist the help of a design professional who can ensure that your addition doesn't negatively affect the overall look and feel of the home.
Your additions must add to the appeal of the home and be in keeping with its character i.e. keep a uniformity between the governing elements of a building, the size of the windows, door and ceiling heights etc. This will ensure your addition doesn't look like it's tacked on, but like it was always meant to be part of the structure.
Grand Designs
When you are formulating your renovation plans, don't just think about this job and the money you have now. Instead, think of the long-term plans for your home. Get a designer to work with you to lay out all the changes, additions and upgrades you want to make. That means that every job is completed with the next one in mind. If you remodel the kitchen, you can take advantage of the deconstructed wall to install the plumbing for next year's upstairs bathroom addition. This way you are saving money and working in the most economical way, rather than having to go back and redo work with each new renovation.
Knowing where you are going in the long term will also mean you don't make compromises you will regret later.
Save the Date
However long you think a construction process will take, it will take longer. Homeowners often overlook the time needed to get planning permission and permits, or that they will have to fit into the contractor's schedule.
If you are planning a renovation, speak with your designer sooner rather than later. This will give you a more accurate understanding of the timelines involved and will help you to plan better so that there is less disruption to your life.
Enjoy the Process
Trust your instincts about what you need for your home, employ designers and contractors that do good-quality work, do your due diligence and you will find that your renovation turns out so much better than you had hoped.
Try to enjoy the process of improving your home and working with your contractor—this will help you to be patient, and an integral part of the process so that renovations are a rewarding transformation rather than a source of stress.