In this labor market, builders and framers need wall sheathing that allows them to build faster while meeting code. QuakeZone® Precision End Trimmed (PET) wall sheathing is precut for the way you frame, allowing you to build faster and increase productivity.
You purchase precision end trimmed studs at specific lengths because they save you time and increases productivity. Now you can buy quality wall sheathing pre-trimmed to the lengths you need, and like studs, only pay for the length you need. West Fraser's QuakeZone accelerates construction because framers simply nail it in with minimal cutting, handling and waste.
Features and Benefits
Reduce cutting, handling and excess waste
Save time and increase productivity with pre-trimmed wall sheathing at the length you need
QuakeZone installs vertically—removing the need for blocking and filler strips
Eliminating the blocking improves the performance of your wall insulation by reducing thermal bridging
By eliminating horizontal joints, you can reduce wall air leakage by up to 60%
In seismic or high-wind markets, QuakeZone can provide a continuous load path which may reduce or eliminate the cost and labor of installing metal hardware
No added urea-formaldehyde resins, CARB exempt
The QuakeZone lengths accommodate wall heights, joist depths, slab or raised floor, single or multi-story construction
The Perfect Wall sheathing Partner for Raised Heel Trusses.
QuakeZone structural sheathing can be used with up to 24″ raised heel truss systems (see APA Product Report PR-N133 for details)
For detailed information on lengths available in your region, see downloads below. Custom lengths can be accommodated for larger projects.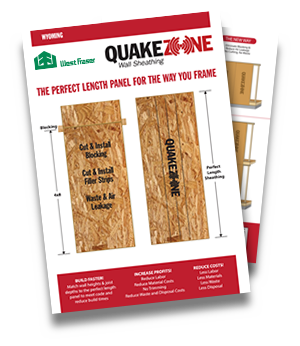 ---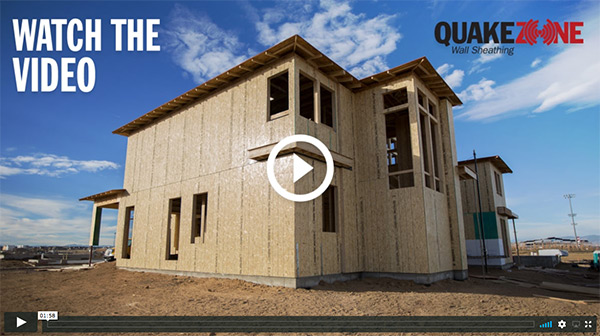 Want More? Check out the video
PRE-CUT LENGTHS FOR THE WAY YOU FRAME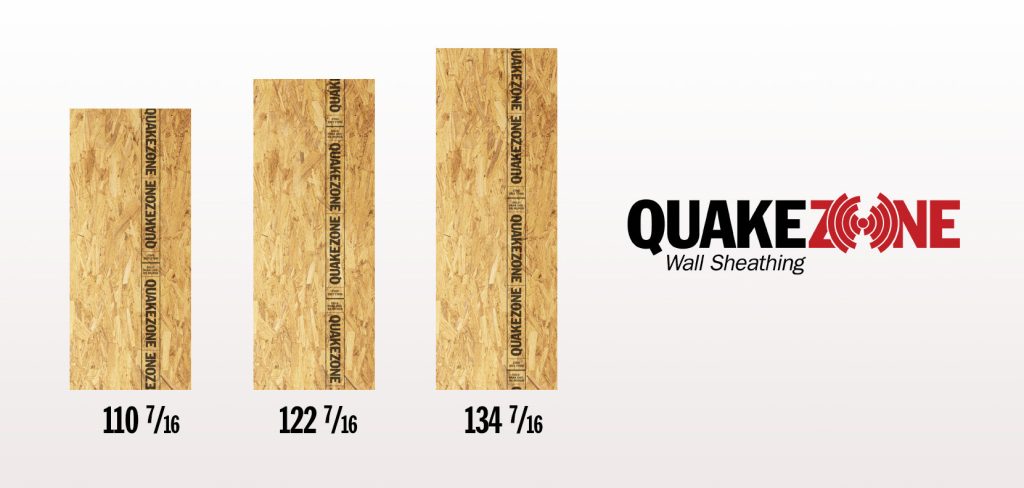 QuakeZone has got builders talking
Check out our interviews with actual wall panelizers and stick builders talking about West Fraser's innovative QuakeZone Wall Sheathing.
with Neil Pinkham from Precision Building Systems on location in Denver Colorado.
with Mike Donohoe from Donohoe Builders on location in Boulder Colorado.