Our Furniture ESP (Engineered Strand Panel) is designed for use as framing in upholstery furniture and in other demanding interior applications.
Strong and uniform
We apply industry-leading processes to manufacture panels to precise specifications. Using the latest in strand and resin technology, combined with mill capabilities, our panels align multiple layers of wood strands in alternating directions, which are bonded together with resin, heat and pressure. The resulting panels are consistent, strong and uniform.
West Fraser produces three grades of furniture panels for the upholstered furniture industry, each with increased density and strength capabilities:
Furniture FN is our standard, cost-effective furniture panel.
Furniture FN HD has increased density and strength capabilities.
Furniture FN HD+ offers all the benefits of FN HD with superior fastener-holding capabilities – our strongest furniture panel yet.
FEATURES AND BENEFITS
A cost-effective, high-performance panel offering three grades of density and strength
Engineered to meet stringent furniture industry standards
Available in various thickness including 7/16, 15/32, 19/32 and 23/32
Standard panel sizes are 4×8, but our state-of-the-art continuous presses can offer specific lengths to meet the needs of our industrial customers
Manufactured and engineered for strength
Finished for 100% usage of the entire panel without waste
Lays flatter and straighter than other panels, with no warping or cupping
Various levels of sanding available upon request
All our panels are CARB (California Air Resource Board)-exempt
Reduced production and labor costs
West Fraser offers a "peace of mind" furniture program
West Fraser offers all customers the services of our Solutions Team. Our team of industry professionals can work with you to design a panel that meets your demanding needs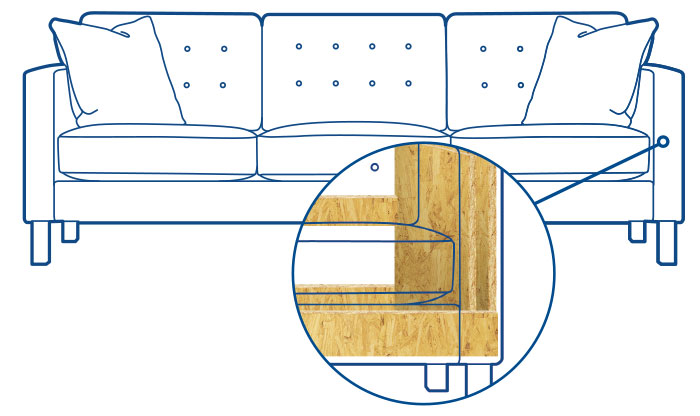 | | FN | FN HD | FN HD+ |
| --- | --- | --- | --- |
| Thickness | 7/16, 19/32, 23/32 | 15/32, 19/32, 23/32 | 15/32, 19/32, 23/32 |
| Sizes | 4×8 | 4×8 | 4×8 |
| Core Density | Good | Better | Best |
| Screw & Staple Holding | Good | Better | Best |