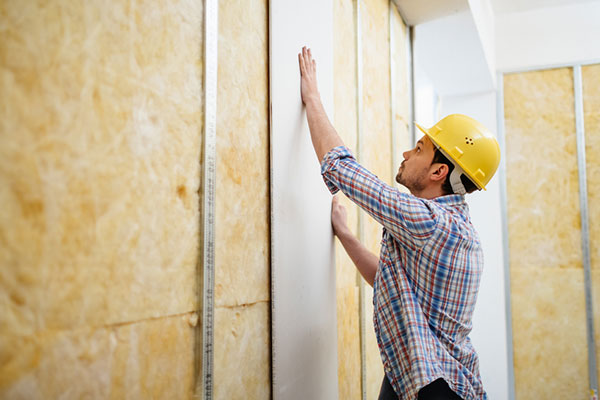 This improved method for drywall will help with access when insulating wall corners.
A traditional three-stud corner (pictured below on the left) means you have to insert attachment screws at an angle which can rip the paper face and may leave a slight bump in the finish.
Check with your design professional to ensure that you can hold back the last stud on the wall 2 inches from the corner as can be seen in the middle picture below. This is a better option when installing batt insulation and will help to keep the corner warmer as there is a smaller area of thermal break.
Another option is to use a three-stud corner as pictured on the right.
These configurations leave more room for insulation on the corner.