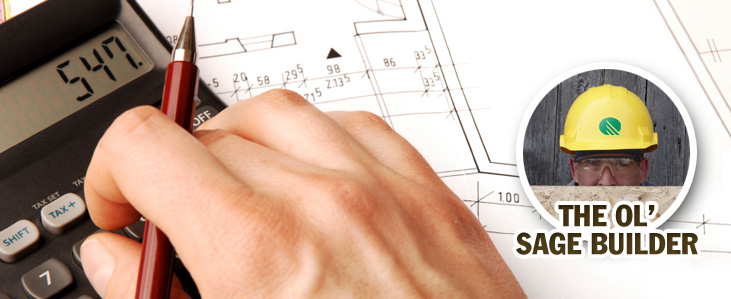 In order to stay in the game, construction professionals must continue to find was to cut their running costs and make their operations as efficient as possible. Charles Shinn, Jr., president of the Lee Evans Group and Shinn Consulting based in Littleton, Colorado claims that this is a more sound business practice than discounting homes and reducing profit margins. Over the next couple of weeks we will be bringing you a series of Ol Sage posts that help you to cut costs and improve profitability.
Some ways in which we can achieve this, according to Shin, are as follows:
Create an accurate direct construction costs budget:
Knowing what you spend money on will help to show where you can save.
Accurate drawings:
Taking the guesswork out will help to develop accurate budgets, avoid hidden costs and reduce mistakes.
Standard specifications:
Examine which features you offer as standard and parse the list. Offer some of your standard features as options instead.