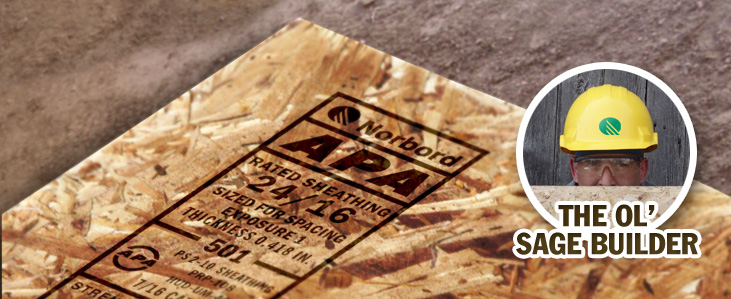 The question comes up quite often about formaldehyde and OSB so I will try to bring some clarity to the subject with some background information and what products are affected. The US Formaldehyde Standards for Composite Wood Products Act was signed in 2010. It was based on the Air Toxic Control Measure that was developed by the California Air Resources Board and is commonly referred to as CARB.
The EPA (the Environmental Protection Agency) and CARB defines composite wood products, whether manufactured domestically or imported, as being particle board, medium density fiberboard (MDF), and hardwood (decorative) plywood. These products must be certified as being compliant with the regulations and are not structural but are typically used in things such as cabinets, furniture, mouldings, or wall paneling etc.
It is important to note that structural engineered products, made for construction, are exempt from CARB and the EPA regulations because the formaldehyde emission level are so low they are difficult to even measure. Structural OSB (Oriented Strand Board), structural plywood, wood I-Joists, laminated veneer lumber, and glue-laminated timber are all considered to be structural engineered products and are exempt from CARB and EPA regulations. These structural products are manufactured using low-emitting, moisture-resistant adhesives to meet specific product standards and building codes. For example, OSB is produced to product standard PS2 and each structural OSB panel will have PS2 in the grade stamp. For a quick reference look for the grade stamp such as the APA's (The Engineered Wood Assoc.) on the panel. In addition to finding the reference to PS2 you will find other important information in the grade stamp, including important installation requirements.