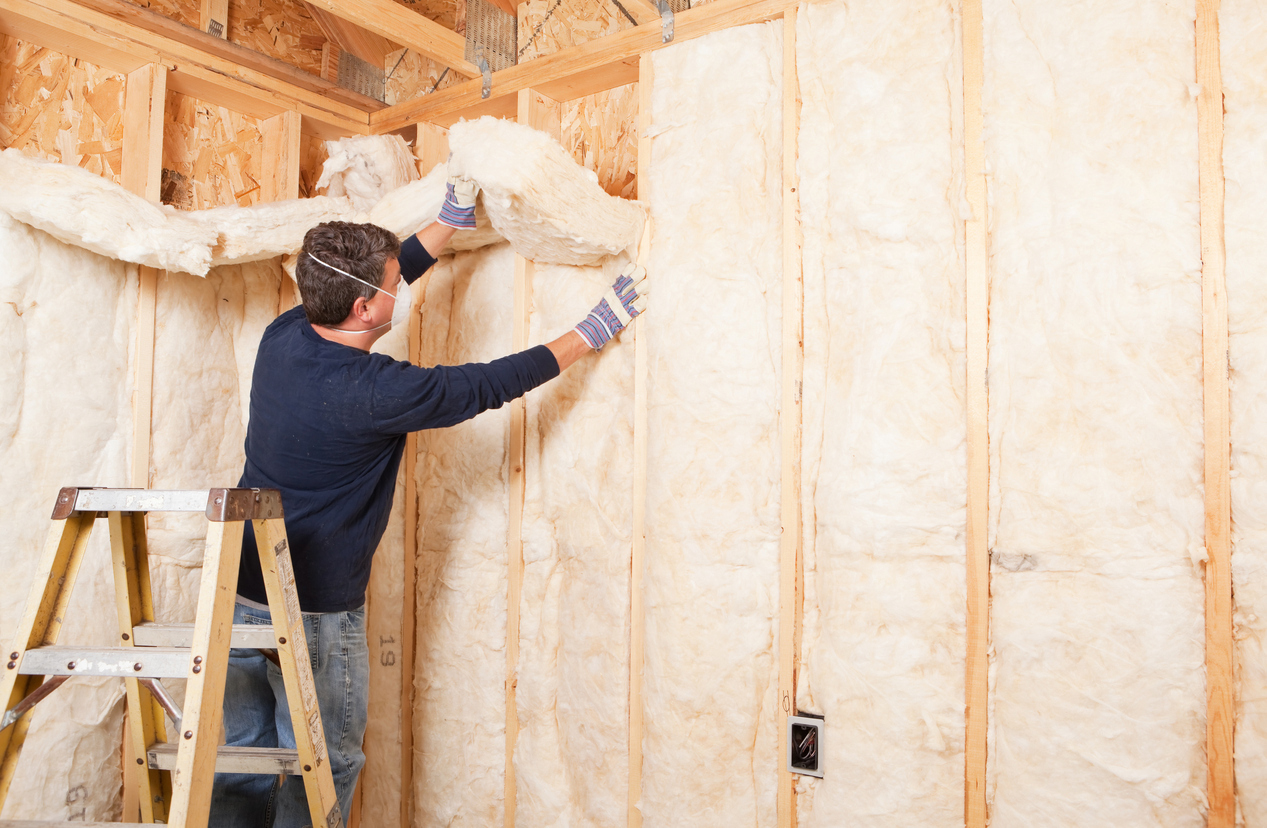 When you combine advanced framing techniques with fiberglass batt insulation, you can get better
thermal performance that saves you money. Reduce your build costs while maximizing performance and meeting your energy targets. Fiberglass batts, when installed properly, can provide exceptional value. Here are some tips to getting the most out of your insulation:
Raised-Heel Truss
Raised-heel trusses add very little cost, are easy to install, require no special tools or skills and provide more space for full depth attic insulation. With full depth insulation extended right to the outside of the top plate some energy codes permit a lower R-Value throughout the entire attic floor. For example; with compressed insulation caused by normal trusses the code may require R38 across the entire attic area, but with raised heel and full depth to the outside plate code requirements may be reduced to R30. That could more than offset the small cost increase for the raised heel trusses.
Proper Installation
Getting experts to install the fiberglass batts correctly will ensure that there are no gaps in your building envelope. The 62-unit Spring Lake Development in Woodland California was built using fiberglass batts and is the first multi-family rental build to achieve the Zero Energy Ready Home (ZERH) status. The units are 35% more energy efficient than code requires and, coupled with solar energy, produce energy bills of just $12 a month. "Proper installation is critical," says Vanessa Guerra, Mutual Housing project manager. "By having our HERS rater meet with the project team, we ensured expectations on quality were clear and the team was prepared to deliver on them."
Educating Trades
Work with framers and installers to set the standards for installation on your build site. Ensure your crew and trades understand the installation, caulking and sealing standards that they need to get the most out of every building envelope. Todd Usher from Addison Homes requires insulated headers and drywall clips at two stud corners and wall intersections. Drywall is then glued to the ceiling plane top plate. Todd uses unfaced R-13 fiberglass batts with R-5 continuous exterior insulation for the walls, and R-38 loosefill fiberglass insulation in the vented attic.
Flash and Batt Hybrid Installation Technique
Eddie Fort is the owner of PD&M Contractors where they use R-19 batt insulation with ½ inch of closed-cell spray foam as a flash layer to air seal the cavity. Fort claims: "We're able to get there in large part because we selected the right insulation contractor, clearly articulated the expectation of Grade I installation and have a quality control process built in. This approach helps keep costs down and provides a high-performance wall system."
What is Grade 1 Installation?
Developed by RESNET, the grading system rates the effectiveness of a fiberglass batt installation job. Grade 1 is the best rating while Grade 3 is the worst. If you aren't getting a Grade 1 rating, you're losing HERS points.
A recent survey by the US Department of Energy found that only about half of all installations were meeting the Grade 1 standard. When insulation is not installed correctly, we find the following issues:
Homeowners will pay more for utility bills are the home's envelope is compromised
More callbacks as homeowners experience comfort issues and high bills
Missing out on HERS points
Many incentive programs require a Grade 1 installation for eligibility
Get a complete guide to Grade 1 installation of batt insulation here.