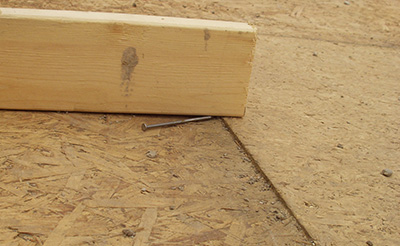 Thinking of installing a floating floor? It's imperative that you know what you are doing as a mistake here can lead to expensive callbacks. Start with a really good quality product. An issue with even one floorboard may mean you have to pull up the whole floor.
While floating floors aren't a good idea for high humidity areas, they will handle a usual amount of humidity and high traffic areas well. When your flooring arrives, open the packaging and place the boards in the room where they will be installed for at least three days. This will give them an opportunity to acclimate to the ambient moisture conditions and you are less likely to have uneven flooring or soft spots.
Your finished flooring job will only be as good as your subflooring is. Ensure that the subflooring is level, properly installed, clean and dry. Read and follow the manufacturer's instructions on installation as each product is different and may have special requirements.