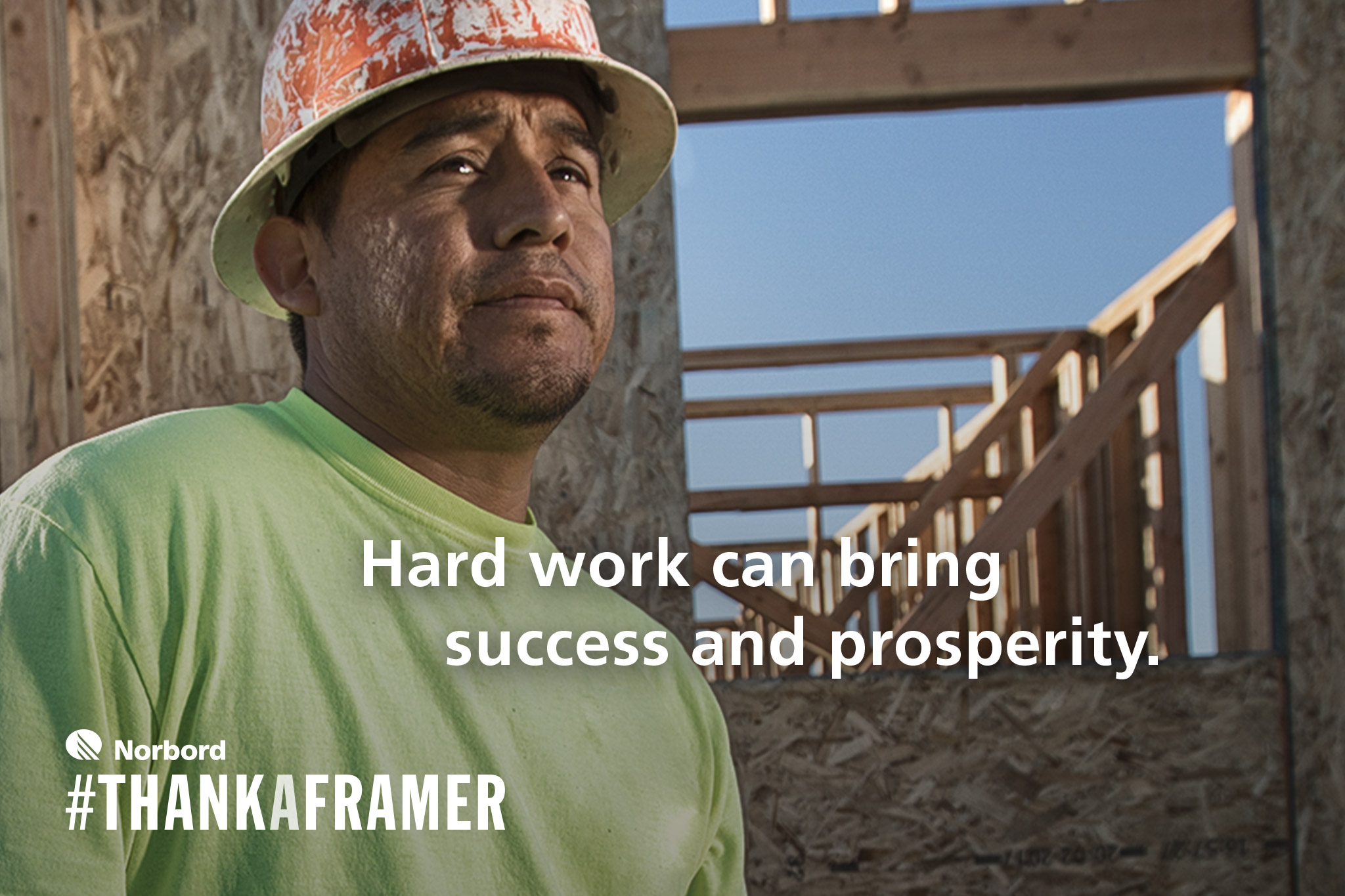 The framing industry is one in which the American dream is still alive and kicking. That means you can start at the bottom with little or no experience and training and, if you work hard and show dedication, you will be rewarded.
Luis first entered the framing industry a little more than 10 years ago when he was 18 years old. His brother was already working in the industry as a crew leader. Luis joined his brother's crew as a clean-up worker. He picked up the trimmed pieces of lumber and did other clean-up tasks.
Unfortunately, the housing recession soon forced him out of the trade and into the farm fields near Yuba City, California for about 5 years. After the housing market rebounded, he returned to framing in 2012. He now works as a crew leader in the Sacramento area and has experience with all aspects of residential home construction.
Luis is a great example of how dedication and focus can lead to success. Starting at the bottom, it was Luis' hard work that helped him to get to a leadership position. Framing is still an industry where hard work can bring success and prosperity. Framers build the very fabric of the community they live and work in, which is definitely something to be proud of.
Luis Sanchez was featured in our ThankAFramer video