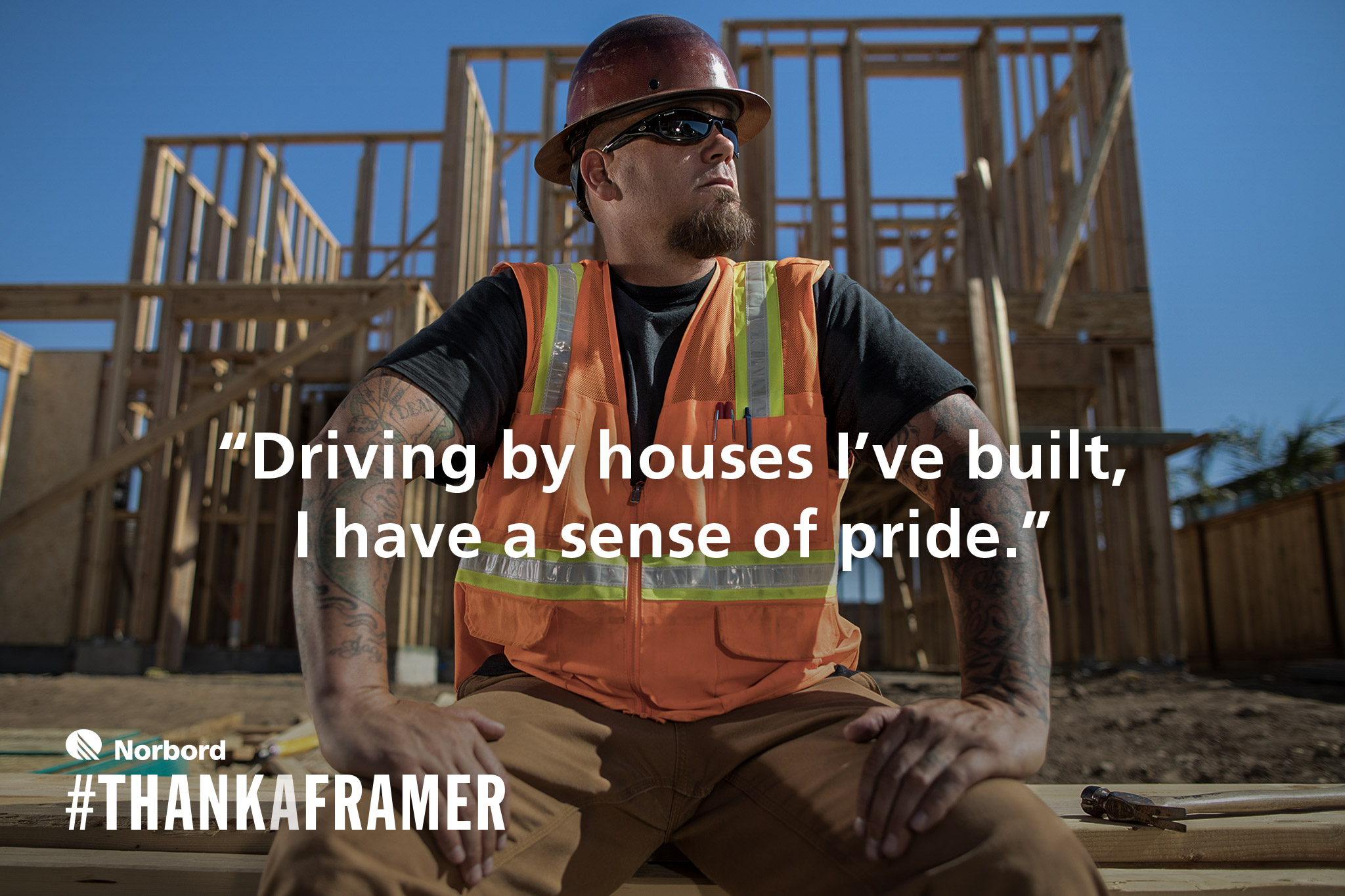 Scott has been a framer for about 24 years. He started straight out of school when he went to work for a client of his dad's who drove a truck for a truss and lumber company. Scott learned on the job, so he started as a laborer—cleaning up on jobsites before graduating to the skill saw. "Before I had a nail gun in my hand, I was nailing roofs by hand, which was a great motivation to learn the nail gun quickly."
Scott started at the bottom and worked his way up and now he is the general manager of field operations at Timberworks where he overseas day-to-day operations.
"Framing is a great job if you are a hands-on kind of person who doesn't want to sit in an office. For me, building things is an advantage," says Scott.
One of the biggest challenges facing the industry is a shortage of labor. "It seems to me that young people just want to work on computers indoors, they don't want to sweat and do this physical work. While it can take its toll on you physically over time, so does working in front of a computer. If you sit in front of a computer, your eyesight suffers and so does your health. If you set your mind to it and work hard, you can make a really good living as a framer," Scott advises.
One way that the industry is developing is with the introduction of technology. "We are building a house on the computer way before we get to the field. That helps the foremen with accuracy and means there is less waste," says Scott.
Safety is another area that has improved in the years that Scott has been in the industry. As OSHA regulations help to guide building site managers, workers are utilizing safety gear and creating safer work environments as they are more aware of the dangers.
"When I drive by all the houses that I have built over the years, I have a sense of pride," says Scott. "I am able to turn to whoever is with me in the car and say: 'Hey, I built this.' I have a real sense of pride when I show up at a job and see the homes we've built where, just a few months ago, there was nothing. It's pretty amazing."
For young people who are thinking of a career in the construction industry, Scott encourages you to try framing. If you are willing, it's an industry where your hard work will pay off and you can be very successful. Framing can be difficult at first as you get used to the physicality of the job and of working in the rain, and the cold and the heat of summer. But you will soon find that the advantages outweigh the disadvantages significantly.
Scott Dean was featured in our ThankAFramer video