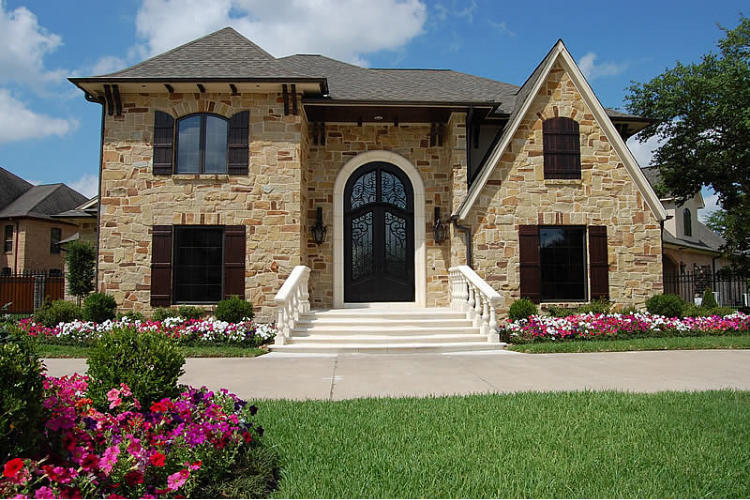 Since its inception in 1993, Hann Builders has set the standard in custom home building in the greater Houston area. "We have fairly unique weather in Texas and we have to build to keep
moisture out while ensuring that each home is as energy efficient as possible," says founder and president Stephen Hann. With 98 days over 90°F and an average relative humidity of 77.0, effective cooling and accounting for moisture require careful planning and unique design in the Houston climate. With several 'Custom Builder of the Year' awards from the Greater Houston Builder's Association as well as the National Association of Home Builder's coveted 'Custom Home Builder of the Year' award, Hann Builders are the consummate professionals when it comes to building innovative green homes.
Focus on Efficiency
Hann Builders focus on efficient and effective custom home building to suit the unique needs of every home owner. Stephen Hann has some methods which he has adopted over the years to combat the particular weather conditions in the greater Houston area.
"Our annual rainfall is crazy and we council clients on what we would do on our own homes because we live in the area too. We've been in the business for decades, so we've had time to try out many different materials and techniques to find those that are the most effective," says Hann. "One of the things we focus on to combat moisture in the home is sealing the home with a breathable home wrap and we seal all of the openings to ensure the effectiveness of the building envelope."
Energy efficiency is becoming more important as utility bills increase: "I've had a great amount of success reducing the high electrical bills of the typical Houston household," says Hann. "We look at a number of factors that combine to create energy efficient homes. We start with the orientation of the building, existing vegetation that can provide shade and the topography of the terrain. We try to create as secure a building envelope as possible and couple that with a variable speed air conditioner. We use overhangs to provide additional shading and we focus on ventilation to allow hot air to escape."
What's Next for Hann Builders?
When Hann looks at the future of the Houston building industry, he sees the current focus on efficiency continuing: "The national and state codes are increasing their requirements for tighter construction and improved insulation," says Hann. "Legislation is a lagging indicator and most of our homes are way ahead of code. I think it's a safe assertion to say that as energy costs continue to go up, people will continue to seek more effective ways to reduce their utility bills. Home buyers are starting to take into account the size of their utility bills when they are comparing home designs. This means that they are seeing slightly higher initial costs as a worthwhile investment."
With Houston's unique climate in mind, Hann Builders continue to innovate and build leaner, greener homes.