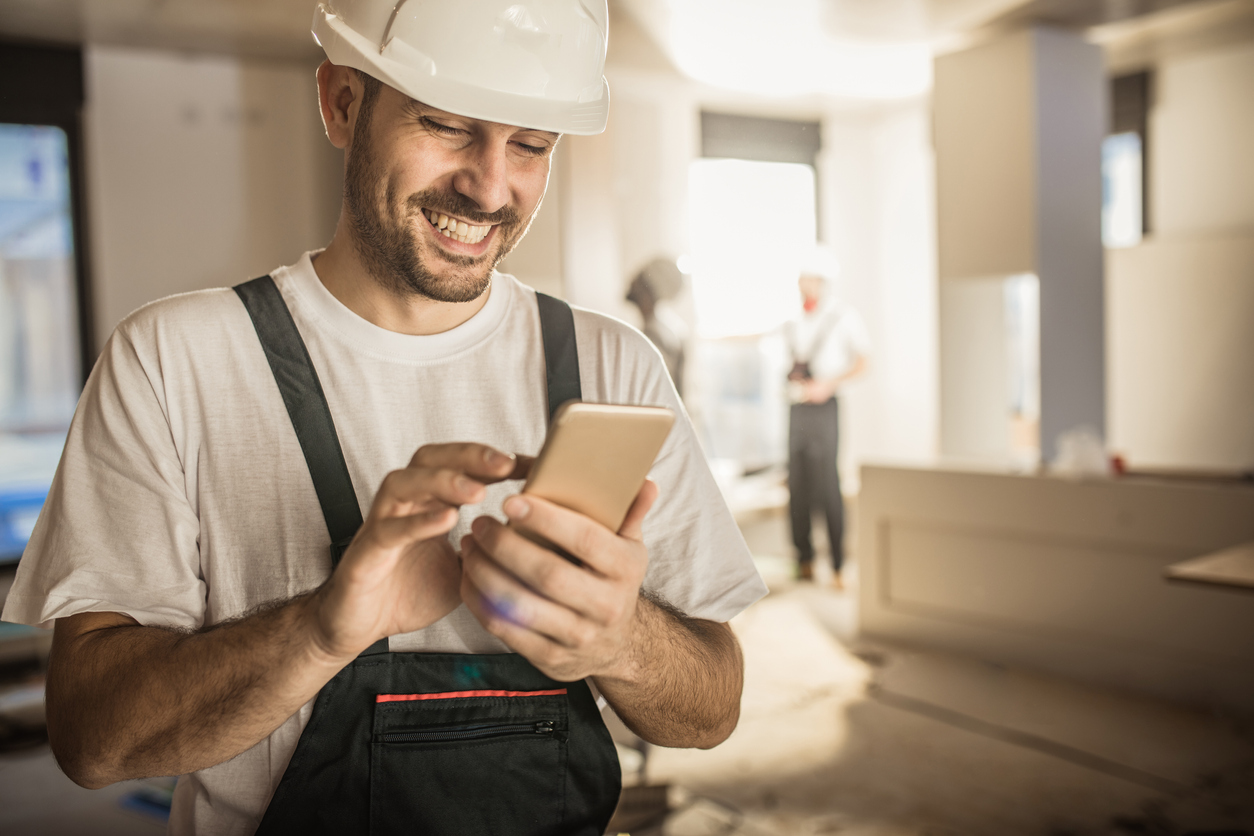 In the last couple of years, marketing has changed immensely. Home buyers and reno clients now turn to the internet before calling companies or asking for recommendations from friends and family.
The one thing that has changed is that the average consumer is able to do an enormous amount of research before embarking on a new build, buying a home or renovating. When you provide information and content for users to access, you establish yourself as an expert in the field. This credibility leads to a huge increase in inquiries from potential clients. In fact, 96% of content marketers say that adding blogs, white papers and customer reviews builds trust with the audience that leads to an improved conversion rate.
Most users are oversaturated with advertising and don't pay much attention to it. Over 30% of all Internet users use ad blockers to reduce the number of ads they have to see when using their computer. Even when they do come across ads, most users aren't paying attention. That's where personalization comes in. If the user feels like they are talking to you, they are more likely to pay attention and this helps to build trust.
There are many ways you can create a personal connection through content. For example, if someone is looking at a bathroom reno, you can offer them a guide on selecting the best showerhead for their needs. You can provide checklists for users to fill out before deciding on home or reno design or what renovations will add the most value to their home. You can use documentation for safety from OSHA, best practices documents from you local Home Builder's Association and other helpful guides for free. Providing helpful content will keep users coming back to your website while engaging in a meaningful way with your company.
Using multi-channel systems will help you connect with a wider audience of all ages. Not only should you have long-form content on your website like blogs and white papers, you should also engage on social networks like Instagram (think pictures of builds in progress and finished products for users to browse) and Facebook.
Sharing content constantly on these many channels means you are able to build a relationship with your buyer before you ever speak with them. It means reaching a far wider audience than you would with traditional advertising and in a more meaningful way. By providing informative materials, you're also dealing with better educated clients which will make your job easier in the long run.
Content marketing is here to stay. The sooner you embrace it, the sooner you will get it working for you. Of course, you could do content marketing while you are going about your busy schedule, but having a content marketing plan and employees who are responsible for this content will yield far better results.
It can be difficult to keep up with the constantly evolving trends in content marketing, but doing so will keep your company on the leading edge. By always evolving with trends and technology, you will constantly be connecting with an ever-widening audience.