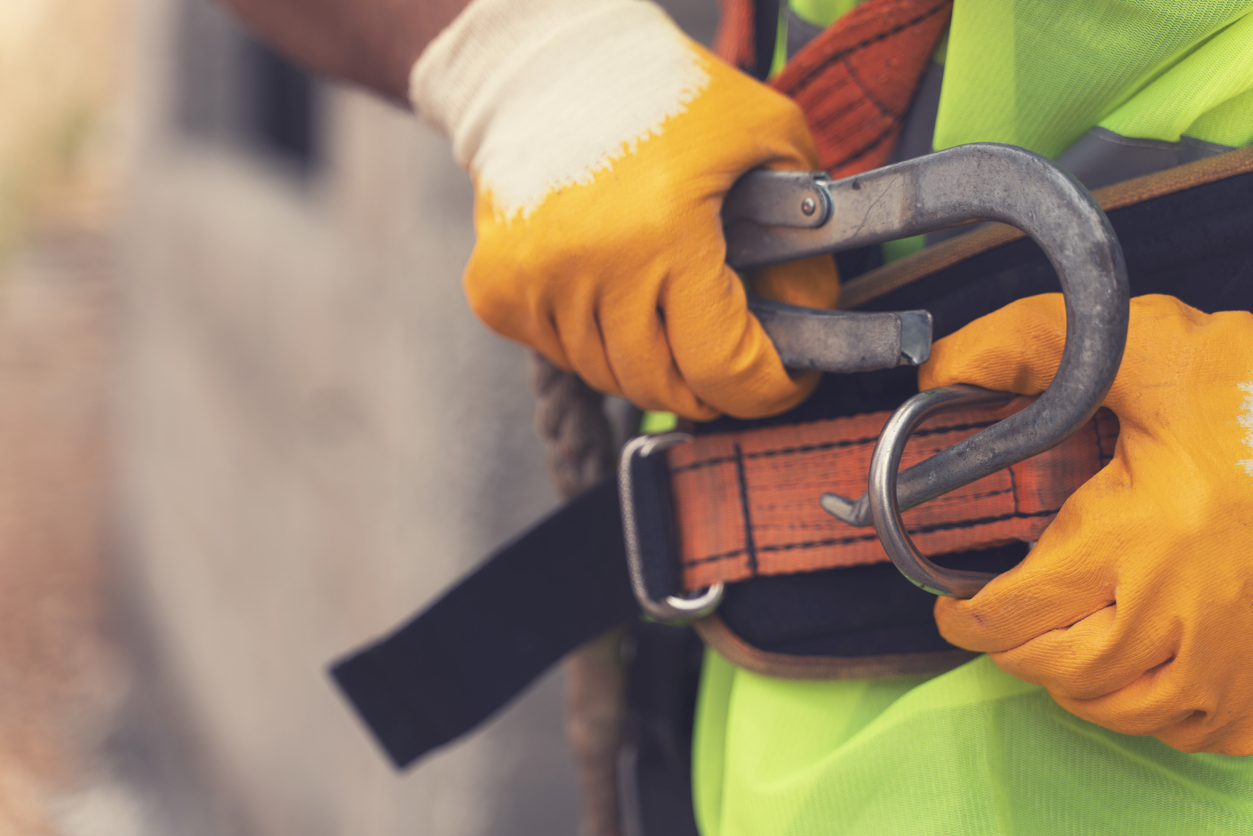 While you never eliminate the risk of falls on the jobsite, making prevention part of your construction culture will help to keep your crew safe as houses. Falls are still the leading cause of jobsite injuries and fatalities.
In order to instill a culture of safety on your jobsite, regular training and commitment on the part of leadership will help to show just how important safety is. Have rules and regulations that are clear to all crew members and enforce those rules—no exceptions.

When to Use Fall Protection Gear

Fall protection gear and practices are required whenever you are working on an edge, a steep surface or at heights 6 feet and up. This includes working on the ground next to a hole or trench that has been excavated. It also applies where you are working on unstable or fragile surfaces, and near an opening in a floor or wall.
According to OSHA regulations, fall protection gear is required whenever you are working 6 feet or more off the ground. Roof work requires a guard rail that meets or exceeds OSHA standards. Steep roofs may additionally require a safety net, warning line or a combination of these safety measures.
Fall protection is required whenever a crew member is working on or near a leading edge. OSHA 1926.751; "the unprotected side and edge of a floor, roof, or formwork for a floor or other
walking/working surface (such as deck), which changes location as additional floor, roof, decking or formwork sections are placed, formed or constructed."

Prevention is Better than a Cure
One way to avoid your crew working at heights is to assemble structural components at ground level and then hoist them into place with a crane.
Regularly remind your workers of safety protocols through constant training. Ensure all new employees are fully trained in safety before allowing them on the jobsite. Use signs to demarcate areas where safety equipment is compulsory. Enforce rules at all times with all employees—no exceptions.
Harnesses and lanyards are the standard fall protection gear. Ensure all employees have access to this gear, that they know how to use it and that the gear is in good working order.
Keeping an open dialogue about safety can help you adjust rules and protocols to meet the needs of ANSI and OSHA while considering input from your team.
Get the full OSHA fall protection rules here.
Get the full ANSI fall protection rules here.