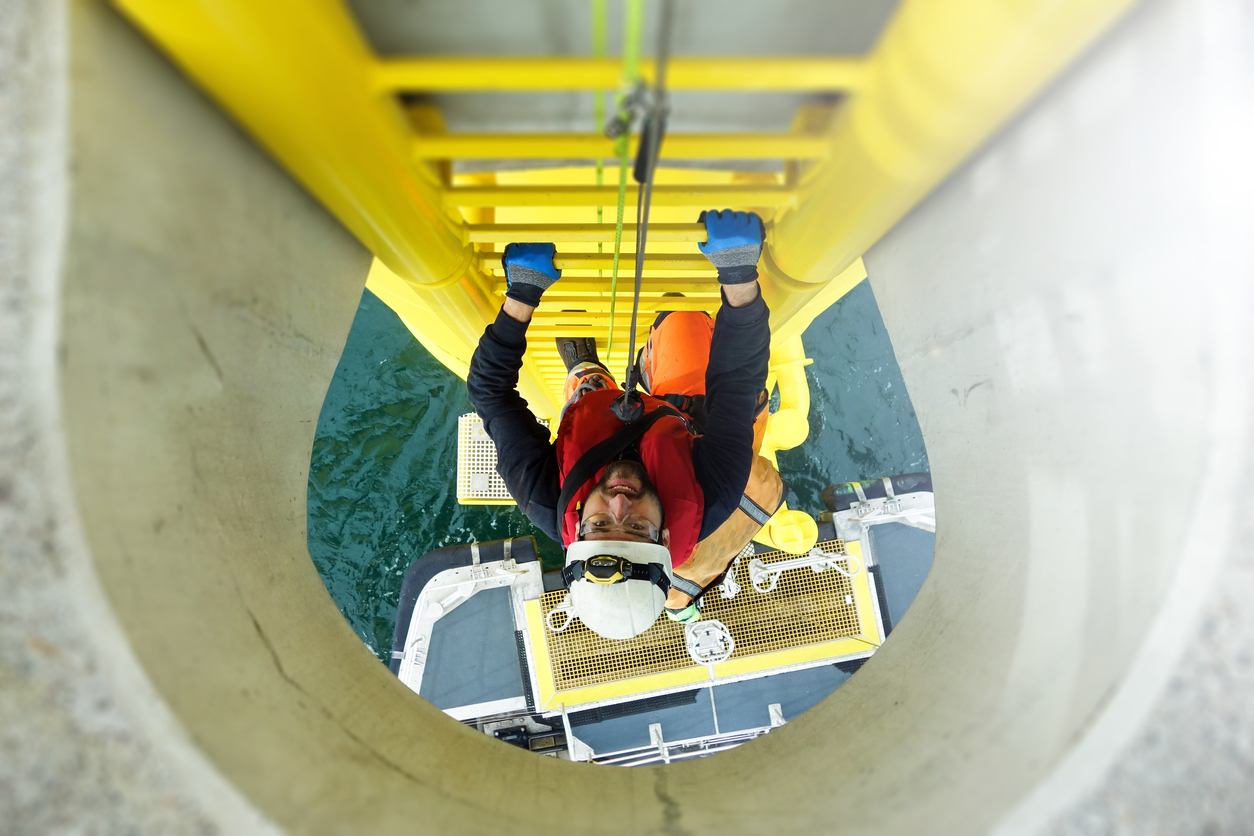 Falls from ladders are one of the leading causes of injuries and even fatalities on jobsites and at home.
Take the time to review these ladder safety tips from OSHA before taking out your ladder this spring:
When using the ladder, read and follow the manufacturer's instructions.
Always check the area for overhead wires and power lines. Avoid using metal ladders near electrical equipment.
Inspect ladders before use to ensure they are in good working order. If a ladder is broken or damaged, take it out of rotation until it can be repaired or replaced.
Inspect the ladder to ensure there is no grease, dirt or other contaminants that could cause a slip and fall injury.
Only put ladders on a stable and level surface that is not slippery. Do not place on boxes or barrels.
When climbing a ladder, always face the ladder, keep to the middle of the ladder and maintain a 3-point (two hands and a foot, or two feet and a hand) contact on the ladder.
Do not use the top step or rung of a stepladder.
Only use ladders and their accessories (such as levelers, jacks and hooks) for their designed purpose. Don't use a step ladder as a single ladder. Always open a step ladder fully and ensure the extension-hinge arms are fully extended and locked in place.
Use ladders on level, stable surfaces and ensure they have been secured on the top and bottom.
Don't move or lift a ladder if there are workers or equipment on it.
When using an extension or straight ladder, don't stand on the top three rungs. Ensure the ladder extends three feet above the top point of support.
Create a barrier around the bottom to prevent people walking into the ladder.
Be sure that all locks on an extension ladder are properly engaged.
Do not exceed the ladder's load rating. When calculating this, take into account the weight of any equipment you will be using on the ladder. Use a ladder that can sustain at least four times the maximum intended load.
The ladder should be placed a quarter of its working length away from the wall or surface.