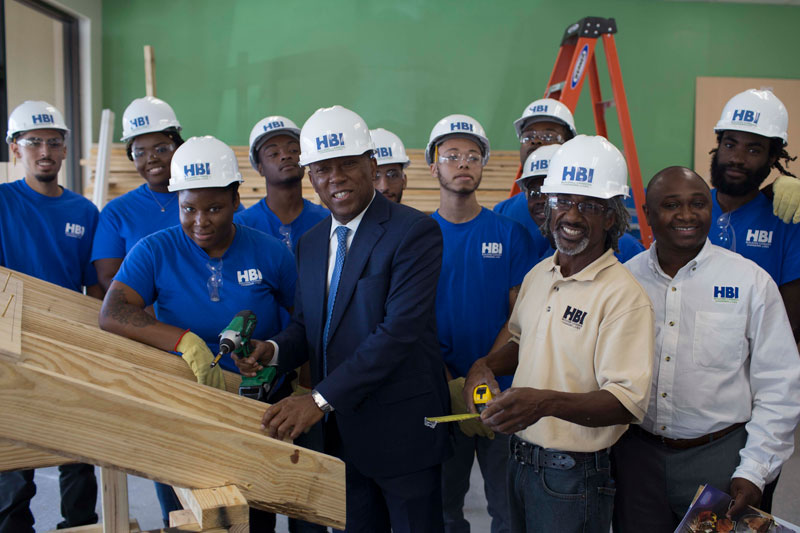 Norbord Inc. and HBI joined Mayor Sylvester Turner to officially open the first construction trades training program in Houston, Texas. The Norbord-funded program aims to address labor shortages in the industry and help with rebuilding efforts after Hurricane Harvey.
Norbord made a $1 million donation to support programs in both Houston and Tampa. The first Norbord-funded class in Tampa graduated its first 13 students late last month. The programs are offered at no cost to students.
"Our partnership with HBI, based on our award-winning Thank-A-Framer campaign, has been a tremendous success," said Norbord's Vice President, Ross Commerford.
"Our programs not only prepare students for careers in the building industry, but also set them up for success by building interpersonal skills, self-esteem and employability skills. Their last day in training with HBI is just like their first day on the job," said HBI President and CEO John Courson.
With skilled instructors, HBI enrolls nearly 8,000 individuals each year through its programs.
To support the Thank-A-Framer campaign and donate to HBI, visit www.thankaframer.com.