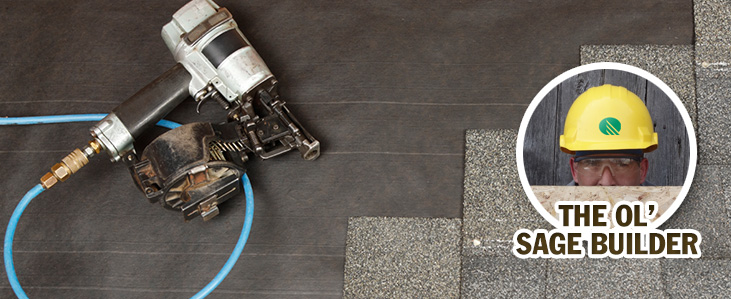 Nail guns help to expedite building work and can be a real asset to construction teams. While they help to speed up the works, they must be used correctly to ensure a high standard of workmanship. Read the manufacturer's instructions before use, train new team members on proper use and check equipment regularly to ensure the safety of your team.
Speaking of safety, always follow OSHA safety guidelines when operating nail guns to prevent accidents onsite. According to OSHA, 12% of nail gun injuries happen to bystanders, so avoid working in the line of fire.
Here are some best practices when using nail guns:
Set the pressure at the minimum you need to drive your fasteners.
Check pressure periodically to ensure that it is stable and to avoid under or over-driven nails.
Check that all your fasteners have hit the joists or blocking.
Consult manufacturer's and designer's instructions to ensure that you are using the right fasteners.
When using staples to fasten roof sheathing, the staple must be parallel with the supports and note that the fastener spacing is much closer than nails.