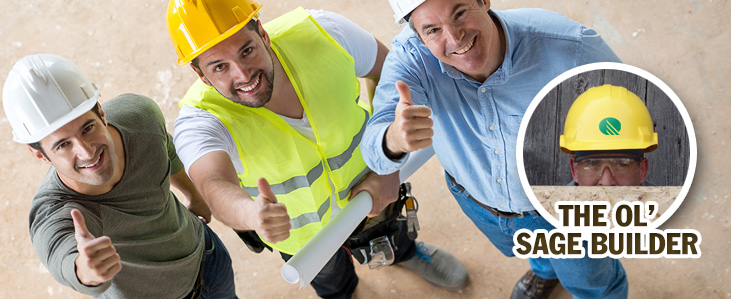 Pinnacle is an excellent mid-tier grade of T&G sub floor that is priced just right. Pinnacle T&G fits together easily and it's easy on equipment so you won't be breaking screw heads off.
Pinnacle has a 100 Day 'No Sand' guarantee that covers you well beyond today's construction cycle times.
You can expect savings of hundreds and hundreds of dollars on an average house over a plywood and you get a 50-year warranty.
Tens of thousands of homes have been built with Pinnacle. If you have tried and used Pinnacle – Thank You! If you haven't tried it yet – we invite you to do so – you won't be disappointed. Over a thousand dealers have bought and continue to sell Pinnacle Premium Sub-Flooring to their best customers. We proudly put the name 'Pinnacle' on every unit and every panel. Look for it and ask for it by name.