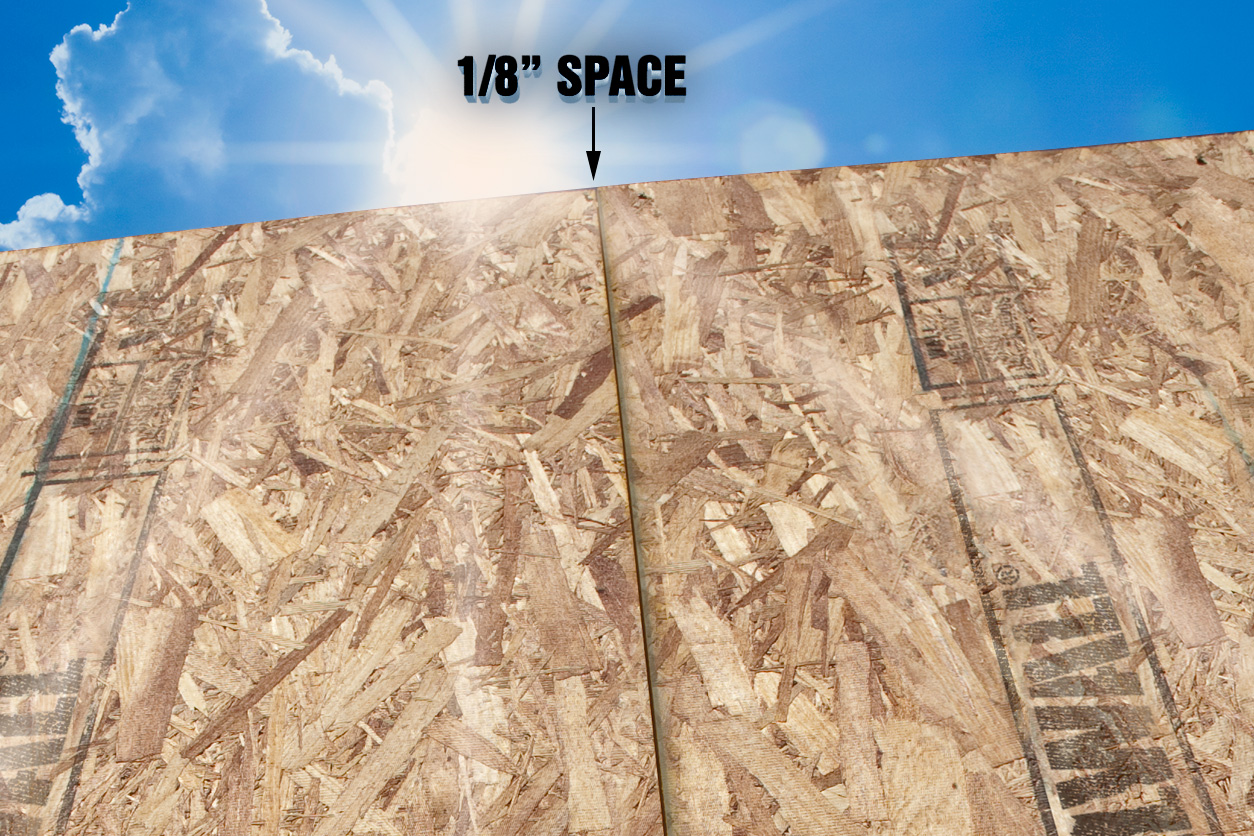 The APA (the Engineered Woo Association) recommends that construction professionals leave a 1/8-inch gap between each panel edge and end joint. As ambient moisture changes, your OSB or plywood panels will expand and contract. When you butt the panels together tightly, there is no room for expansion and this can cause buckling in the panels.
Leaving a 1/8-inch gap between panels allows them to expand and contract without buckling. This can save you time and money in expensive callbacks. To expedite installation, use a 10d box nail to gauge the gap between panels. In roofing applications, spacer-type panel edge clips can also be used.
If you are omitting the gap in wall systems in order to improve the airtightness of your building, then consider installing taller wall panels like TallWall or Windstorm. Taller panels are installed vertically with seams over framing members which eliminates up to 60% of air leakage.
While proper spacing is an APA recommendation. You can find the APA document here or watch this helpful video: