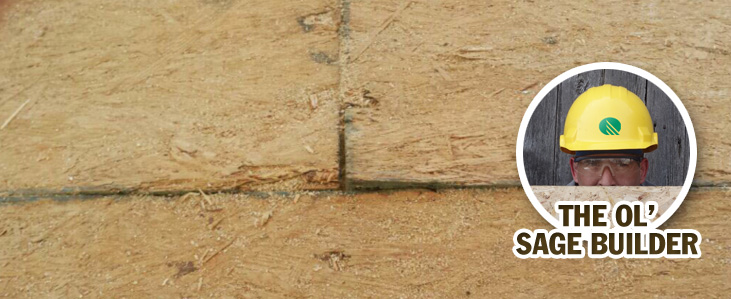 "It's Cheaper to fix issues in the beginning of any process than at the end"
When structural panels are not spaced properly and moisture conditions change some problems can arise. Construction companies have been dealing with the issue of panel expansion for years and they should take the time to educate the installers in easy steps to prevent or reduce future issues. Space the panels using a nail as a space guide. It's easy, fast and the panels are sized to allow for that 1/8" spacing.
Of course every effort should be made to avoid the subflooring panels wet, but the reality is, panels may see rain before the home is dried in.  When moisture conditions increase, wood will expand and adjust to the surrounding moisture conditions. Leaving that 1/8" space between edges means it acts as a "mini expansion joint" and the panel can expand and move without causing deflection or buckling.