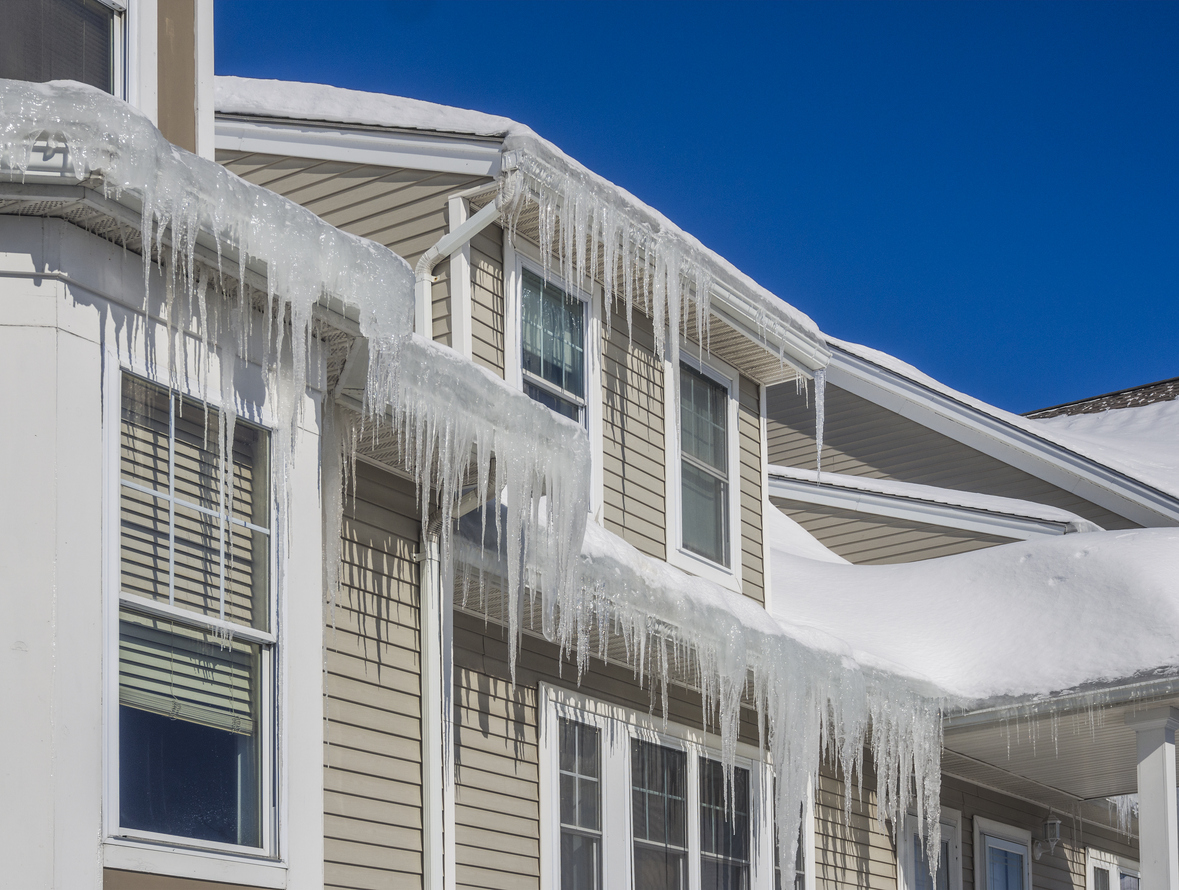 More and more home builders are recognizing the importance of insulation in achieving a good home energy envelope and the improved energy efficiency that home buyers are demanding. With raised-heel trusses, you not only get more space to put insulation, you also get trusses that offer greater curb appeal. Here's how they can save you time and money.
Raised-heel trusses (also called energy-heel trusses or energy trusses) come with a heel where the bottom chord intersects with the perimeter wall plate, and that raises the top chord. This allows insulation to be installed without compressing it because compressed insulation has a reduced R-value. Conventional roof trusses or conventional roof framing usually leave very little room for insulation over the exterior wall and the insulation is often compressed to fit into the tiny space. This reduces the R-value of the insulation which is especially problematic in the cold winter months.
Irregular depth of insulation can result in higher energy bills and cause some areas of the home to be colder than others. The areas around and along the exterior walls could be colder or hotter in hot climates, because of the lower R-values than the rest of the home resulting in condensation on the ceilings and walls. This could lead to mold and mildew and a reduction of the indoor air quality. This is also the major cause of ice dams in cold climates.
Because raised-heel trusses provide additional height and space, the insulation doesn't need to be compressed and can retain its R-value. Full-depth insulation can now be extended to the outside of the top plate. This enables you to meet stringent new energy codes without spending more on insulation.
Engineered trusses are designed to meet modern building codes and offer a uniformity and precision which makes installation easier. Pre-fabricated trusses reduce installation time and most roofs can be framed in a single day. Getting your site dried in sooner will mean less exposure to the elements for your building materials.
Raised-heel trusses reduce or prevent ice dams from damaging your roof. Ice dams occur when snow on the roof melts during the day and then freezes at night. The water expands as it freezes and pushes up under the shingles. This damages the roof and allows moisture in which can result in damage, mold and mildew. The snow melts because Low T-value insulation allows warm air from the house to heat the roof. When you have full-depth insulation all the way to the outer wall, you are less likely to create hot spots on your roof that will melt snow.
Generally, installing a raised-heel truss would require extensive blocking to prevent insulation from spilling over into the eves and to create a more stable structure. However, when raised-heel trusses are combined with taller wall panels, such as TallWall or Windstorm to cover the entire wall height and the raised heel, you can eliminate expensive blocking, while providing a continuous load path and lateral stability. Using longer panels with raised-heel trusses may eliminate the use of hurricane ties for additional savings.
Read this free white paper on the benefits of using raised-heel (energy) trusses; produced by ProSales