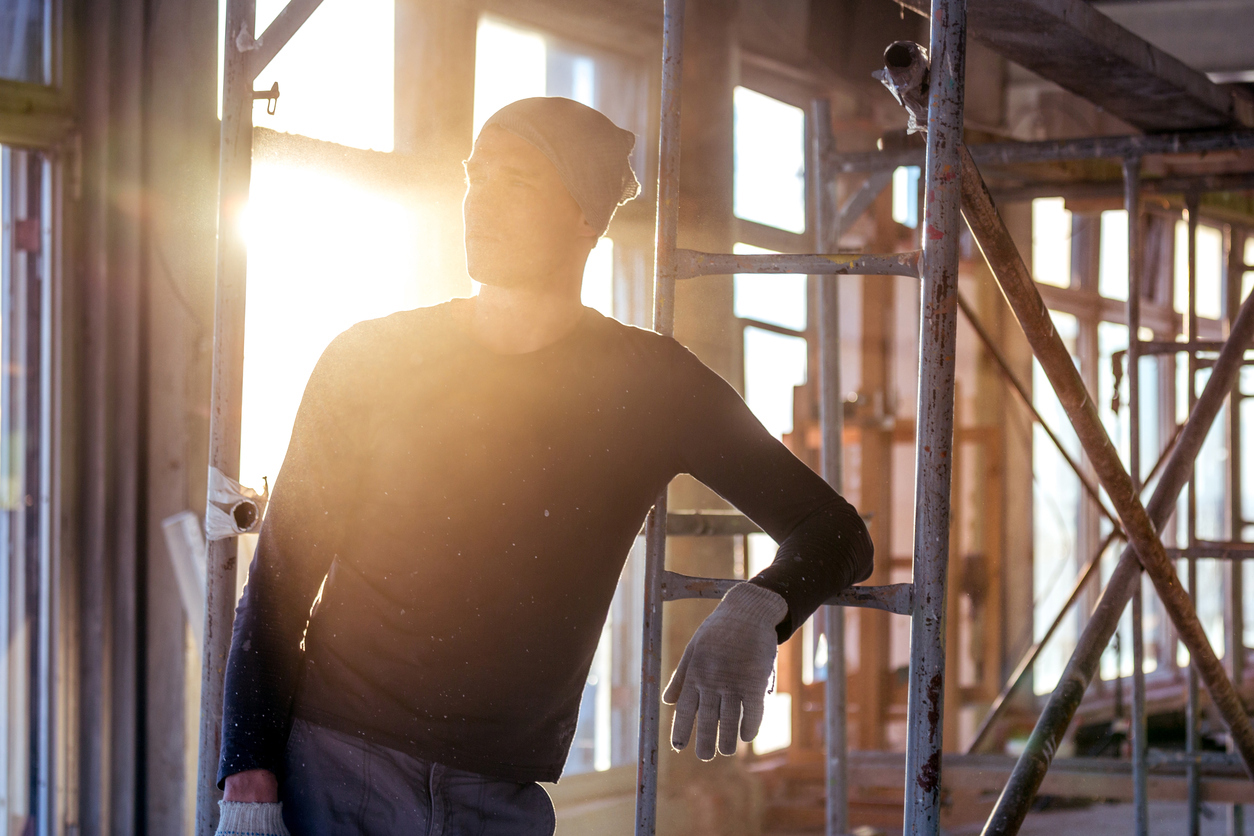 Scaffolding takes time to put up and take down and when time considerations play a role, you may be tempted to take short
cuts. Not practicing good scaffolding safety protocols can result in damage to property and equipment and, more importantly, injuries to workers. Always keep up to date on code and safety requirements and ensure that scaffolding safety protocols are followed so your jobsite is safe for you and your crew.
Solid Ground
Scaffolding can only be erected in areas where the ground is able to support four times the maximum intended load. In areas where the ground is not solid, use adjustable feet and baseplates to distribute the load over a wider surface area. If additional reinforcement is required, use wooden planks to prevent sinking.
Masonry blocks or bricks are not suitable for support according to OSHA. Wood planks should only be used to prevent sinking and not as cribbing if the ground is uneven.
Guardrails and Toeboards
Guardrails and toeboards keep workers safe and prevent tools and building materials from falling off the scaffolding. Any scaffolding taller than 10 feet requires guardrails which can be constructed from metal or 2×4 lumber. Guardrails should be 42 inches high with a midrail at about 21 inches on every side.
Toeboards around the edge of the structure must be at least 3-1/2 inches tall or as high as material on the scaffold to prevent tools and building material from falling off.
Planking
Use the right quality and grade of lumber for scaffold planking. Scaffold planking is a very high quality and free from cracks and knots. Planking should extend 6-12 inches beyond the scaffolding and be secured or overlap by at least 12 inches.
Scaffolding platforms are also available. When utilizing these, ensure that they are secured to the structure according to the manufacturer's recommendations.
Don't use your scaffolding as a ladder. Use a good ladder to move people and equipment up and down your scaffolding.
Regularly inspect scaffolding for damage or wear. Remember you are responsible for the safety of those working on your jobsite.