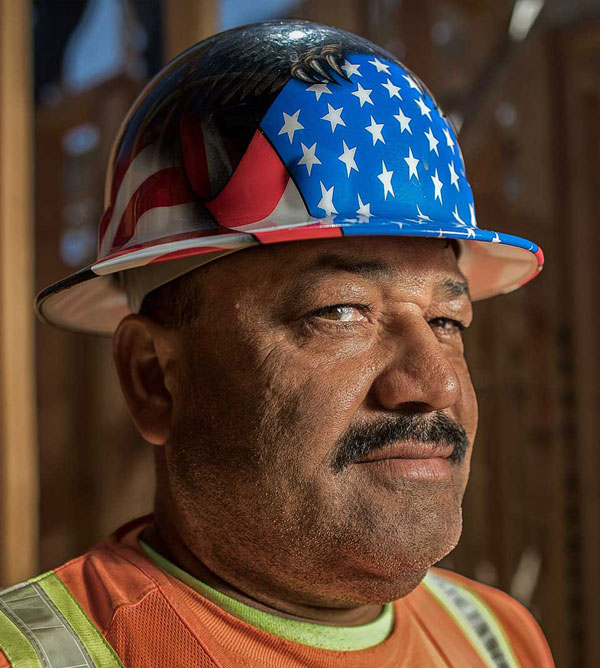 People don't often think about the men and women who build their houses. We just take for granted these structures we call home, but the sweat and effort that goes into creating them deserves a little respect.
So, the next time your daughter and her friends are practicing their hip hop moves upstairs and you can't hear a thing, thank a framer. Or when your son is showing you his latest parkour moves and your stairs don't collapse, take a moment to thank a framer.
This September, Norbord would like to show our framers a little appreciation. To this end, we have formulated the Thank a Framer campaign for those out there in the trenches every day. We're really proud of this campaign and we hope you will be too. There are three ways you can participate in the campaign to show your construction professionals a little love.
Watch the Video

The campaign kicks off with a video that highlights the vital job our framers do, pays homage to these unsung American heroes, and takes a moment to remember what we are really about—building the homes and infrastructure that make our country what it is today. Please take a moment to watch the video. If it speaks to you, share it using the #thankaframer hashtag.
Donate to the HBI
The building industry is currently facing a major labor shortage with 200,000 unfilled jobs. Norbord is donating $100,000 to the HBI (Home Builders Institute) as part of the Thank a Framer Campaign to help train the next generation of skilled professionals. HBI supports diversity and provides training for prospective construction professionals, veterans, and under-served youth. Please consider making a donation to this worthy cause and encourage others to do so too.
Enter our Contest and Win Great Prizes
We're giving away 1,205 great prizes, including:
5 Grand Prizes: $500 Visa Gift Card
200 First Prizes: Limited Edition Estwing Framing Hammer
1,000 Runner-up Prizes: Norbord Hat or T-Shirt
Let's give a little back to the industry that has given us so much by supporting our #thankaframer campaign.