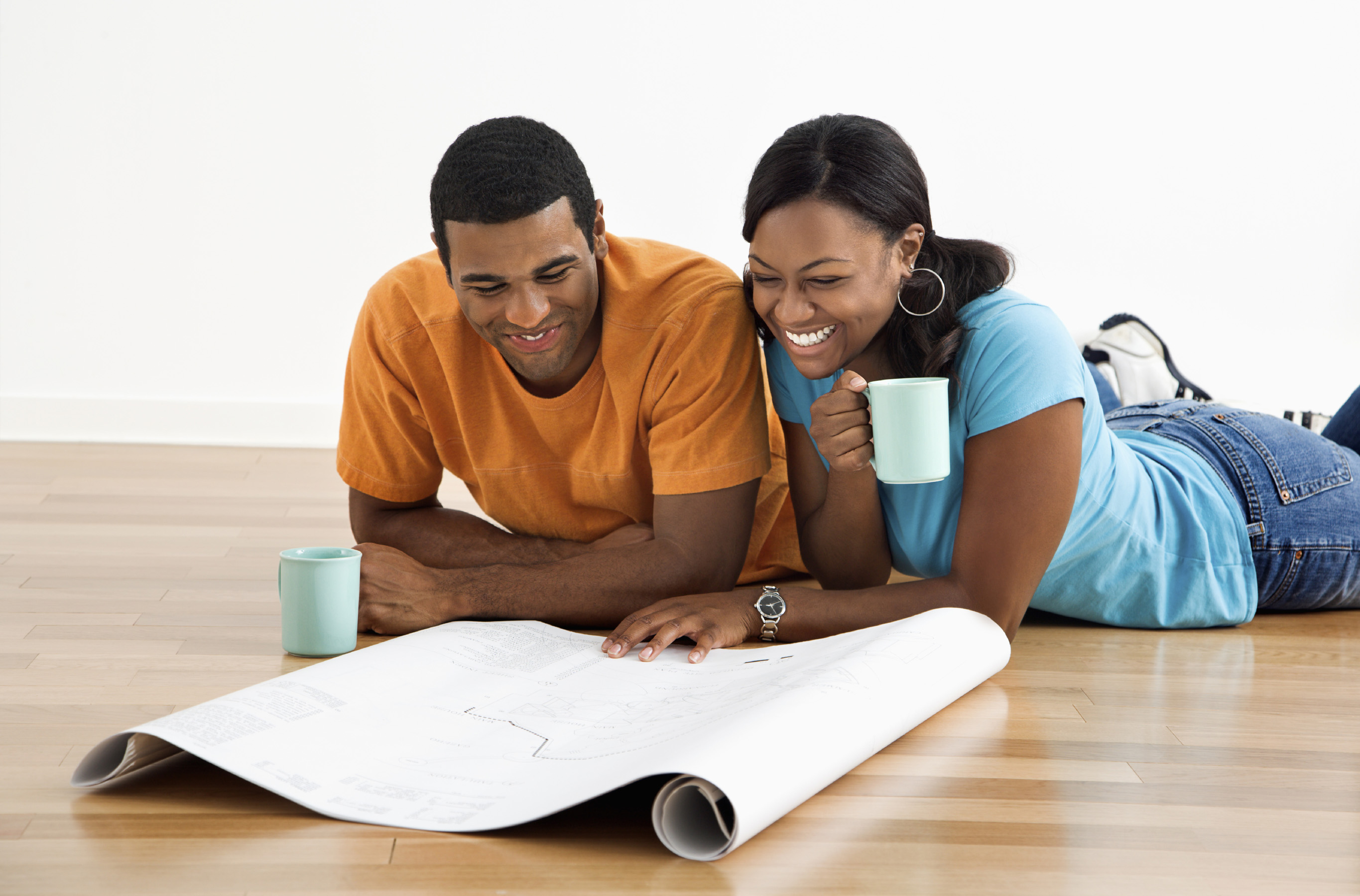 The success of your flooring job rests in no small part on the quality of your sub-flooring. This is due to the fact that mistakes in the sub-flooring will show in the floor above and cause everything from squeaky to uneven floors.
Preventing issues with proper sub-flooring installation is a lot cheaper than call backs.
Get your OSB panels Ready
The manufacturing process for OSB takes the moisture content as low as 2-3% and when it leaves the mill it will have moved upwards to perhaps 7-8%. Between manufacture and installation, the OSB sub-flooring panels will adjust to the ambient moisture of their surroundings. In humid climates or when exposed to rain, the moisture content can be much higher than what is required for the installation of hardwood.
You can reduce the amount of moisture picked up by storing panels onsite correctly and under cover. Allowing panels to dry properly before installing any hardwood flooring is critical to a quality job. Always address areas that may require sanding before installation of hardwood flooring. The HVAC should be on and running for 5 – 7 days before installing any finished flooring to allow sub-flooring panels to acclimate to living conditions.
Installation Tips
Arguably the most important installation tip is to space your OSB sub-flooring panels correctly. Always leave the required 1/8-inch gap between 4' ends of sub-flooring panels to allow for expansion with changes in moisture conditions.
The National Wood Flooring Association advises that OSB sub-flooring panels be glued and fastened. Sub-floor adhesives prevent uneven and squeaky floors. Select an approved adhesive for sub-flooring that is strong enough to keep its bond over the lifetime of the floor and elastic enough to allow for settling in the panels and joists.
Ensure that you apply the sub-floor adhesive under the right conditions. Joists that are wet, frozen or dirty may compromise the adhesive and lead to squeaky flooring. When fitting the panels, only apply adhesive to two panels at a time. Waiting too long between the application of the adhesive and putting the panel in place will mean the adhesive has already partly dried. This will affect the adhesive's performance and may cause uneven flooring.
Use a zigzag pattern when applying the adhesive to the joists and then lower the OSB sub-flooring panel into place. To increase the strength and rigidity of T&G panels, run a small bead of adhesive into the groove of the sub-floor panels.
Follow the manufacturer and designer's instructions on fastener spacing. Generally you want a minimum 6"oc on edges and 12"oc in the field with a fastener ¾" from each panel corner.
Once your sub-flooring is in place, avoid running overloaded drywall carts over the flooring, especially in inclement weather. Carts with more than 400 lbs. (300 lbs. in rainy weather) will damage your OSB sub-flooring.
Before you hand over to the flooring installation crew, check that the sub-flooring is level and clean. Ensure that all metal hangers are fastened correctly or they may cause squeaking.
If you have used a nail gun, ensure that each nail has hit its mark. If nails have missed the underlying joist, reattach as appropriate. Find any over- or under-driven nails and repair.
Make sure you follow the NWFA installation guidelines when installing hardwood flooring. Here are a couple of key requirements that will help ensure top quality.
For solid strip flooring (less than 3" wide) there should be no more than 4% moisture content difference between properly acclimated wood flooring and sub-flooring materials.
For wide-width solid flooring (3" or wider) there should be no more than 2% difference in moisture content between properly acclimated wood flooring and OSB sub-flooring panels.
Always check to ensure the floor is flat, clean, dry, structurally sound, free of squeaks and free of protruding fasteners.
Always read the flooring installation instructions – even if you have installed it before because they may have changed.
If hardwood flooring is installed over any sub-floor it means you have accepted the sub-floor as being suitable for the flooring you install. Remember: "It's always cheaper to fix issues in the beginning of any process than at the end".