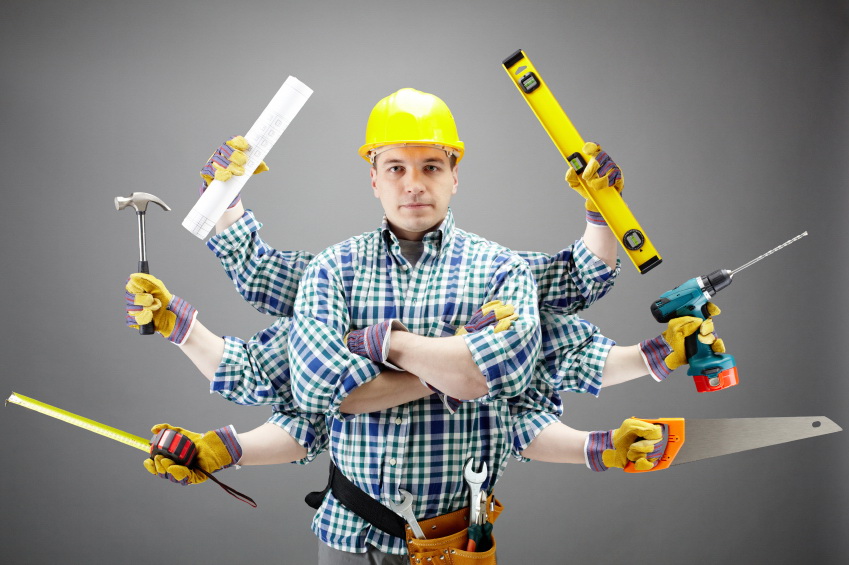 When remodeling your home or planning a new build, selecting the right contractor will ensure seamless success. To avoid ending up
on a reality show about builds gone wrong, do your research and select a contractor who is qualified and experienced. Selecting the right contractor also relies on you providing adequate time and information for an accurate bid.
Make a list, check it twice
Work with your architect or designer to make a competent list of all that needs to be done. Include in this list any preparation and cleanup work that the job demands. Also stipulate whether you want materials included in the quote or whether you will be procuring those on your own.
Decide on a list of criteria that will determine which bid gets the nod. Include experience, qualifications, referrals, cost, time, payment schedules and attention to environmental factors like recycling.
Wherever possible, start a list of potential contractors from referrals. Ask your architect or designer for recommendations and ask your building inspector which contractors routinely meet code requirements. Solicit at least three quotes from contractors qualified to do the job. Submit your requirements and ask for referrals which you can follow up on while the quote is being processed. Check with your local licensing agency that the contractor is licensed and that they have completed all the licensing requirements for the work you need done. You can also check with the Better Business Bureau to see if any complaints have been lodged by previous clients.
Evaluating Quotes
Don't be surprised if you get three quotes with wildly disparate values. Although costs are a consideration, the lowest price may not be the best option. You may find that some contractors include more list items and licensing fees (stipulating bid criteria can help to produce quotes that are more equitable). Discuss each quote with your contractors to ensure that they have covered all the bases and that there will be no surprise hidden costs down the road because they were unaware of a particular task you wanted them to do.
One of the biggest discrepancies in bids usually occurs because of building materials. Unless you intend to purchase them yourself, its best to rely on your contractor's expertise in this regard. You can do some research on the kinds of materials you want to use. You can also help to produce accurate quotes by researching the different construction techniques to ensure that your building is as energy efficient and strong as you want it to be. For example, you may want to stipulate that sub-flooring panels are attached to underlying joists with adhesive as well as fasteners to prevent squeaky floors down the line. Or ensure efficient building insulation by utilizing vertically installed wall sheathing panels that can reduce air leakage by 60%.
Discuss the time frame and ask your contractor to outline their building plan and contingency strategies should delays occur. Ask them how many other projects they will have on the go at the time of your build. Allow two to three weeks for quotes to be compiled. It's also important to ask the contractor how long the quote is valid for.
Types of quotes
Some contractors will offer a 'fixed price quote' which makes allowances for items you have not yet selected like tiling or flooring. These prices may have to be adjusted if materials cost more than estimated. In a 'cost-plus quote', you pay the contractor for materials and labor with an additional percentage for profit. It's best to set a limit here or costs can spiral out of control. With a 'design-build' contract, the builder designs and builds the project and you pay a set price at the end.
Payment schedules differ greatly from one contractor to another. Agree on a payment schedule that suits both of you before the build begins.
Insurance is essential and it's your responsibility to ensure that the builder is covered with valid public liability and property damage insurance as well as worker's compensation and that any sub-contractors on the building site are also covered.
Selecting the best contractor takes time and effort, but it's well worth the investment. Remember that the lowest bid may not be the best value for money. Ensure that you provide your potential contractor with detailed construction plans and include all the tasks (from preparation to cleanup) they need to perform to fulfill their contractual obligations.
Communication is key and you can't be unhappy with a build gone wrong if you change your mind or were unclear of your goals to begin with. Work with your architect or designer and your contractor to create a building plan and schedule that suits everyone. You are responsible for ensuring that the plans conform to building codes and zoning bylaws.