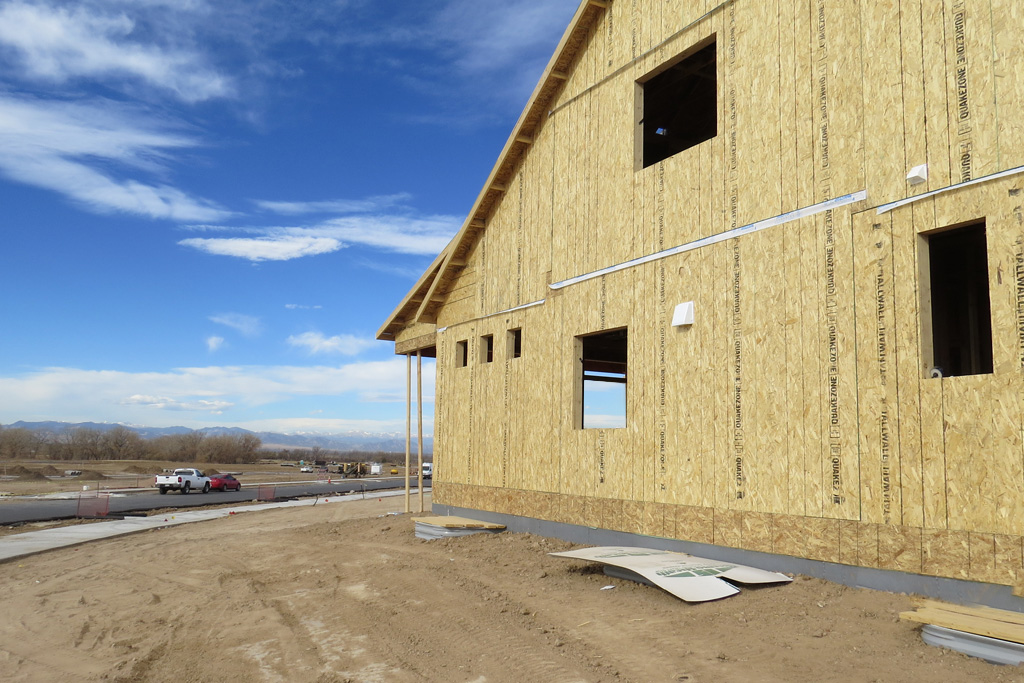 As the cost of home construction and building materials increase in cost, and building codes demand more effective building envelopes, construction professionals are looking to taller wall sheathing to fill in the gaps. OSB wall sheathing already make for a sustainable and cost-effective option but with taller OSB wall panels, the efficacy of the building envelope is increased by creating fewer seams while labor costs, waste and installation time are equally reduced.
Not only are taller wall panels more energy efficient and easier to install, but the increased incidences of strong weather systems have encouraged engineers and designers to improve wall strength. Stronger walls will keep home occupants safer during inclement weather and will increase the lifespan of the home. One of the problems is that the roof, wall and flooring systems are installed as separate entities. Connecting the OSB wall sheathing and the flooring system can create a continuous load path which can improve wall strength by up to 38%.
The following is a recorded conversation with Doug McNeill, Marketing Manager from Norbord discussing their taller wall sheathing solutions for high wind, seismic, and taller ceiling heights.
Listen to the Podcast:
Featured Guest:
Doug McNeill, Marketing Manager Norbord Inc.
Additional Resources: