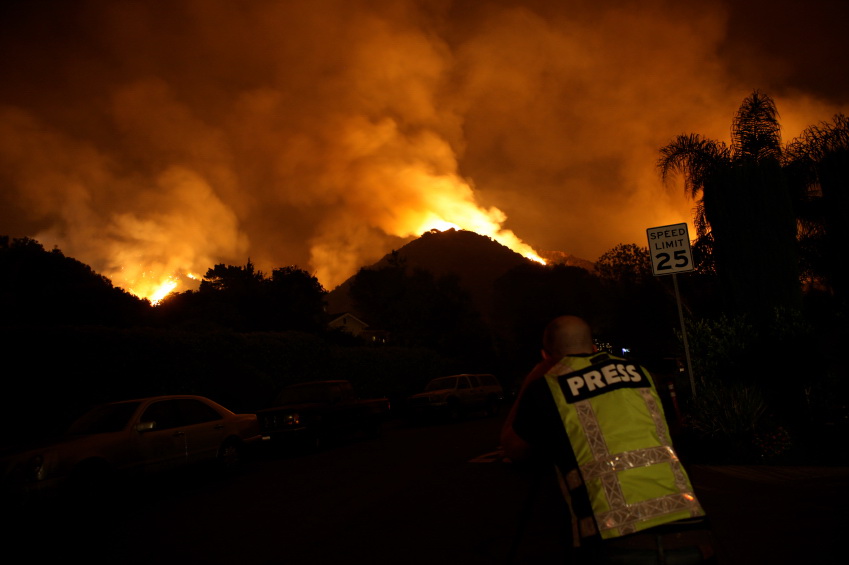 Drought has placed many areas at risk of wild fires. Even places that traditionally did not have to concern themselves with possible bush fires are now at risk thanks to changing weather
conditions. The International Association of Fire Chiefs have set out a wildfire preparedness guide called Ready, Set, Go which covers emergency preparedness before, during and after a wildfire. Ensuring that you and your family are adequately prepared for wildfires will drastically reduce the likelihood of property damage, injury or death.
Ready-Be Prepared
During drought conditions, clear vegetation away from your home. Remove all dead vegetation from your property and move your firewood a safe distance from your home or any outbuildings.
Wherever possible, use fire-resistant building materials when constructing homes in areas prone to wildfires.
Have an emergency supply kit prepared and stored in an easy-to-access location. Your emergency kit should include medical supplies, a flashlight, fresh water, food, clothing and blankets. Get more information on making an emergency kit here.
Plan safe escape routes to a secure shelter and share these routes with family members. Make sure that family members know how to get to your meeting points from places they frequent like schools or workplaces. If you have a pet, look for pet-friendly hotels in nearby areas as shelters do not accept pets.
Ensure that your emergency numbers are on hand and up to date and that schools and workplaces have your contact information.
Fireworks are responsible for about 20,000 fires annually and many of these threaten properties and cause injury. Check with your local fire station to ensure that there is no ban on fireworks before using them in your area. Follow instructions carefully and keep a hose on hand in case of fire.
Set-Situational Awareness
When wildfires threaten your neighborhood, stay informed by tuning into news bulletins and listening to local updates. Check your emergency kit and ensure that your family members are aware of the situation.
Go-Heed Evacuation Warnings
Resist the temptation to stay on your property when asked to evacuate. The direction, severity and speed of the fire may change rapidly. You may not have time to evacuate so put safety first. Evacuating early will mean that firefighters will be able to focus on the job at hand rather than rescuing residents.