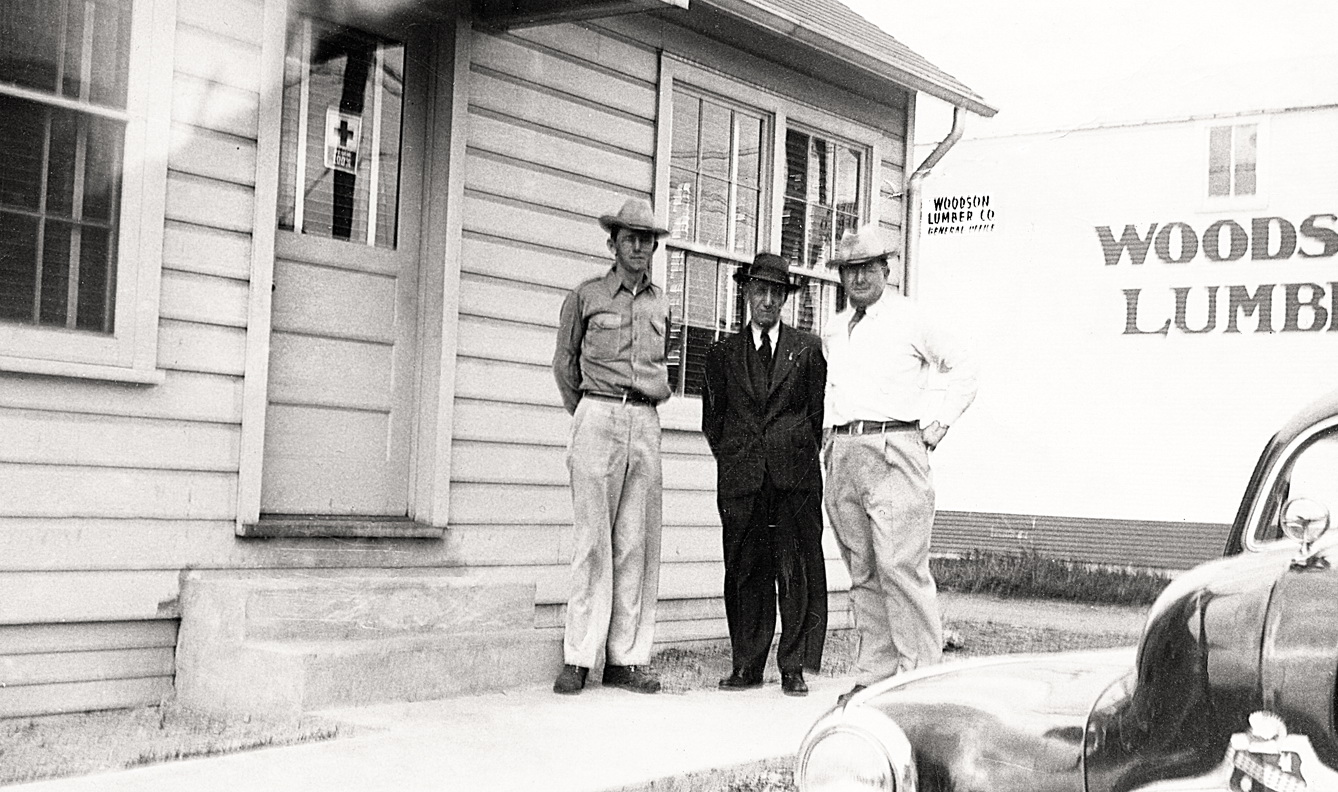 Founded in 1913 by brothers Jim and Harrie Woodson, Woodson Lumber Company has weathered two world wars, the Great Depression and several economic crises to be stronger than ever in this, its centennial year. From its single store in Caldwell, Texas, Woodson Lumber has grown to seven locations across the state. Woodson is now led by third and fourth generation family members and, along with their dedicated staff, have 800 years of combined experience. Woodson continues to provide quality lumber and building materials, sourcing its dedicated staff from local communities and developing the neighborhoods in which its stores are located.
Secrets of Success
Kate Woodson Chapman, marketing and history manager at Woodson, explains the secret ingredient in the evolution of Woodson Lumber: "We have an amazingly dedicated staff and we continually diversify our product offerings and how we serve our customers. We adapt and move forward, no matter what's happening with the economy. For example, my mother [CEO Ann Woodson Yager Chapman, granddaughter of co-founder Harrie Woodson] was told that during the Great Depression, after a run on the local bank, customers who couldn't pay in cash could settle their accounts with produce or other items as payment for essential supplies they needed so that no one had to go without," says Kate.
The Mitre, published by William Cameron & Co., (July 1930) relates the following account of the original founders: "Recently the Caldwell store was remodeled and made into one of the most beautiful and up-to-date retail building material stores in the state. J.R. Woodson [one of the two founding members]: "Happiness is not a matter of floor space. It is a state of mind and the changing from rented quarters to a home of your own that has been and probably always will be responsible for more genuine contentment than any other factor in our lives. We take pride in the name and slogan; 'Woodson Lumber Company, Home Builders.' In making our business home more attractive and assisting our friends in building and owning homes, we derive more satisfaction than in just making a profit, because we feel that we are rendering a real service by bringing happiness to people through home ownership."
Family Values
A Woodson family member has been at the helm since the company's inception and it's the family values that form the company's founding principles. "We strive to create a family atmosphere at Woodson. We thrive on hard-working, honest staff with high integrity who are always pushing to try new things. Our training has always been: 'everything we do at home, we do in the company.' Our work ethos reflects the values with which we were raised, including common sense and good manners," says Kate.
Woodson is composed of approximately 120 dedicated employees and the family-style business culture motivates those involved, encourages multi-generational friendships, and allows the staff to participate in meaningful work. Woodson Lumber feels a strong connection with, and actively supports, their communities and local organizations: "We are proud of who we have been historically, who we are presently, and who we have the potential to be in the generations to come because of our staff, our customers, and our dedication to trust, accountability and positive values."
Community Involvement
Woodson is committed to building the communities where their stores are located. Woodson Lumber will be celebrating its centennial with a number of small events culminating in a centennial celebration on December 7th. "The community supports us and we try our best to return the favor. We wouldn't be anything if it wasn't for our customers being loyal to us for a hundred years. We love staying involved and staying active in our communities," says Kate.
Woodson will continue to grow from strength to strength and are committed to their employees and the communities that have supported them for a century.