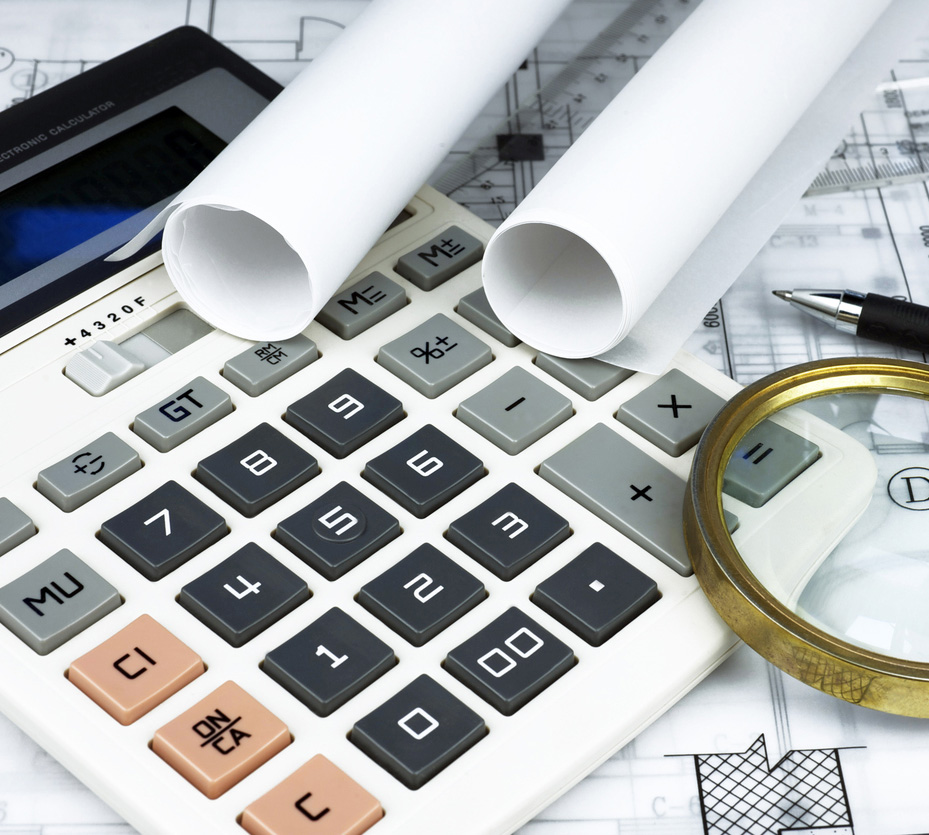 Discover tactics that are guaranteed to work and won't break the bank.
By Nigel F. Maynard
Let's forget the green movement for a moment. The topic has exploded in the mainstream, but that growth has resulted in false claims and an unbelievable amount of greenwashing. The definition of what makes something green is subjective, making the issue as thorny as it is puzzling to consumers and builders alike.
So let's talk in real terms. According to the EPA, the average household spends about $2,200 on energy bills every year. People in drafty old houses with single-pane windows, under-insulated walls, and prehistoric appliances are likely paying more. Simply put, saving energy will save people money.
Unlike green, energy efficiency is something that home buyers can understand, process, and wrap their heads around. As evidence of this, window replacement contractors say they have seen a marked increase in business since President Obama signed the American Recovery and Reinvestment Act of 2009, which included provisions for homeowners to receive a tax credit of up to $1,500 for energy efficiency improvements. The popularity of the Cash for Clunkers CARS program also highlights this trend.
For this reason, builders should think of energy efficiency as a prime construction strategy.
Where do you begin? Right here. In this story, you will find 10 cost-effective strategies that will help you build a better home–and one with features that your sales staff can quantify to potential buyers. There are other, more sophisticated strategies, of course, but these tried and true practices will give you best bang for your buck.
1. Orient the house for energy efficiency.
Before you even think about Energy Star appliances, recycled-content products, or whiz-bang technologies, the first thing anyone building a house needs to do is position the structure for maximum benefit. It is, perhaps, the most important decision you'll make. This is general knowledge but still so few builders actually do it—or are unable because of how subdivisions are typically planned.
Busiest builders: Centex Homes, D.R. Horton, Beazer Homes, Bill Clark Homes, Pasquinelli/Portrait Homes
Why? The right site orientation is where energy savings begin. In addition to beneficial daylight, a properly sited house will avoid solar heat gain and require less mechanical cooling in the summer. It may also take advantage of the prevailing breezes for free cooling. "East west [orientation] is best," says architect Ed Binkley, of Ed Binkley Design in Oviedo, Fla. The north side provides the best light, southern exposure is easy to control with shading, and the east and west should have less glass.
2. Place windows appropriately
Once the house is properly sited on the lot, the last thing you want to do is negate it with large windows in the wrong places. Let your geographical region and climate determine placement. "If you want morning sunlight to spray across your breakfast table, your breakfast room window should face east," Don Vandervort writes on his Website www.hometips.com. "Light from the south is bright and direct; solar houses are oriented to the south for maximum heat gain. South-facing windows are often located beneath eaves or roof overhangs to block the high, intense summer sun, but allow in the warmth of the lower winter sun."
Why: The right window placement will mean the difference between unwanted heat gain and lack of cool, flattering daylight. Proper window placement will facilitate cross breezes and ventilation—provided the house was oriented correctly in the first place. Moreover, architect Erla Dögg Ingjaldsdóttir of Santa Monica, Calif.-based MINARC, says low window openings on a house let in cool air and high window placement allows hot air to escape.
Cost: Free.
3. Install a radiant barrier.
Your house is sited properly and windows are in the right places, but now it's time to keep out the sun's heat. A radiant barrier installed on the roof deck or (in some cases, the attic floor) will help. A structural panel with a thin sheet of reflective material—usually aluminum—on one side, a radiant barrier is used as regular sheathing (with the reflective side down).
Why: In warm climates or hot climates, a radiant barrier helps reduce summer heat gain, allowing air conditioners to work less, thereby saving money. The U.S. Department of Energy's (DOE) Office of Energy Efficiency and Renewable Energy says a radiant barrier also can "reduce indoor heat losses through the ceiling in the winter." Some manufacturers claim the products prevent up to 97% of the radiant heat in the panel from entering the attic.
Cost: $500 for a 2,000 square foot home.
4. Properly air-seal the structure.
One of the most important factors in a house is preventing unwanted air infiltration. Builders can do this with an aggressive campaign to caulk all cracks and seal all pipes penetrating the building envelope, with diligent housewrap application, or with spray foam insulation or blow-in cellulose. "Number one with a bullet for us is rigorous air sealing," says Jesse Thompson, with Kaplan Thompson Architects in Portland, Maine.
Why: According to DOE's Office of Energy Efficiency and Renewable Energy, preventing random air movement through building cavities helps prevent air leakage, which can account for 30% or more of a home's heating and cooling costs. Architect C. Joseph Vigil, president of VaST Architecture in Boulder, Colo., recommends "having a blower door test done and then based on the results insulating and caulking all gaps and cracks to minimize the amount of natural air changes per hour that occur." Moreover, Thompson says his firm is "getting builders to commit to blower-door testing during construction, especially pre-insulation, when the walls are open and problems can be caught easily." Air sealing also will increase the effectiveness of the insulation.
Cost: $200 to $600.
5. Insulate. Insulate. Insulate.
Siding and roofing will protect the house from bulk rain, and sealing stops the air flow, but a properly insulated house will keep its inhabitants comfortable. "A good, tight, well-insulated shell is about 70% of the solution," Binkley says.
Why: "To maintain comfort, the heat lost in the winter must be replaced by your heating system and the heat gained in the summer must be removed by your cooling system," the DOE says. "Properly insulating your home will decrease this heat flow by providing an effective resistance to the flow of heat." Still, the amount of insulation or R-value you'll need depends on your climate, type of heating and cooling system, and the section of the house you plan to insulate, according to the DOE. The type of insulation is a matter of preference. Some architects use foam because it (the closed-cell version) acts as a moisture barrier and air barrier and because it fills all nooks and crannies. Other pros use blow-in cellulose, while most builders stick with fiberglass batts. Either way, the concept is the same: the insulation must be installed properly to touch all six sides of the wall cavity. "Some types of insulation—such as foam board and dense-packed cellulose insulation—can be effective at reducing air flow as well as heat flow,"according to the government's Office of Energy Efficiency and Renewable Energy. "However, the most common type of insulation—fiberglass—does not stop air leakage. In older homes, dirty fiberglass insulation is a telltale sign of air movement (it collects dirt like a filter)."
Cost: Between 25 cents to 90 cents per square foot (fiberglass). Foam costs about three to four times more.
6. Remember the attic.
It's tempting to overlook this part of the house, but the attic is also an important part of an energy efficiency strategy. Simply put, "Properly insulating and air sealing your attic will help reduce your energy bills," reminds the Office of Energy Efficiency and Renewable Energy.
Why: "The attic is critical," says Robert Jordan, president of the insulation company Dr. Warm in Upton, Mass. "Hot air rises and wants to go higher and escape from the house. Doing the attic is most important." If the attic is vented, make sure to seal all attic-to-home air leaks because most insulation does not stop airflow, DOE says. This may not be necessary if you're using spray foam in an unvented attic.
Cost: About $3.50 per square foot for 9 inches of open-cell foam. Cheaper options are available.
7. Install a properly sized efficient furnace or boiler.
The last thing you want to do after being diligent about the other energy efficiency strategies is blow it by installing an inefficient HVAC system. In 2006, DOE mandated that manufacturers cannot import or produce air conditioners with anything less than a 13 SEER. Shoot for ratings above that. Vigil adds that builders should avoid any mechanical system that is less than 90% efficient.
Why: Installing the most efficient system will result in direct saving because heating and cooling a house represents the costlier part of maintaining it.
Cost: $1,000 to $5,000. Plus, if the house is sealed properly and insulated well, the physical size of the system can be reduced.
8. Choose an efficient hot water system.
In most houses, the refrigerator and the hot water tank are the two major appliances that are always on—always! In fact, water heating is the third-largest expense in the home after air conditioning and major appliances and accounts for 14% to 25% of a home's operating costs.
Why: As of this year, EPA and DOE, issued criteria that water heaters must meet to obtain the Energy Star label. The agency says the standards are expected to save American consumers about $780 million in utility costs by the fifth year of the standard's use. Though Energy Star covers a variety of tank types, different architects have their preference. Vigil prefers tankless systems that heat only when they're needed, while Binkley prefers a solar system. Traditional storage tanks can also be efficient.
Cost: $300 and up for traditional storage units (uninstalled); from $800 for tankless (uninstalled); and $2,500 to $3,500 for solar (installed).
9. Choose fluorescent-friendly fixtures.
The Energy Star program says lighting in the average U.S. home accounts for about 20% of its electric bill. Switching out an incandescent lamp for a medium-based compact fluorescent bulb (CFL) will help will save about $30 over its lifetime and pay for itself in about six months. But there is a better way: Use fixtures designed for pin-based fluorescent bulbs instead.
Why: Though medium-based CFLs use 75% less energy and lasts about 10 times longer than incandescent bulbs, there is a problem. "If they are put into incandescent fixtures they need to be left on for longer periods," says Binkley. "Fluorescents are not made to be switched off and on for short periods, they will burn out fast." Sea Gull Lighting says an Energy Star fixture that is designed for a pin-based fluorescent bulb not only looks better, but the quality of light and energy performance is better as well.
Cost: Starts at $40 for a ceiling fixture.
10. Install Energy Star appliances.
No builder interested in efficiency should be installing anything less than Energy Star rated appliances. Period.
Why: Energy Star models exceed federal standards for energy and water use and are more efficient than older ones, thereby helping homeowners save money on their utility bills. Forget baseline models that meet the minimum standards and consult with www.energystar.gov for models that go beyond. For example, some dishwashers exceed government standards by 50%, while others beat them by 147%.
Cost: Varies.
Nigel Maynard is senior editor, products, at BUILDER Magazine.