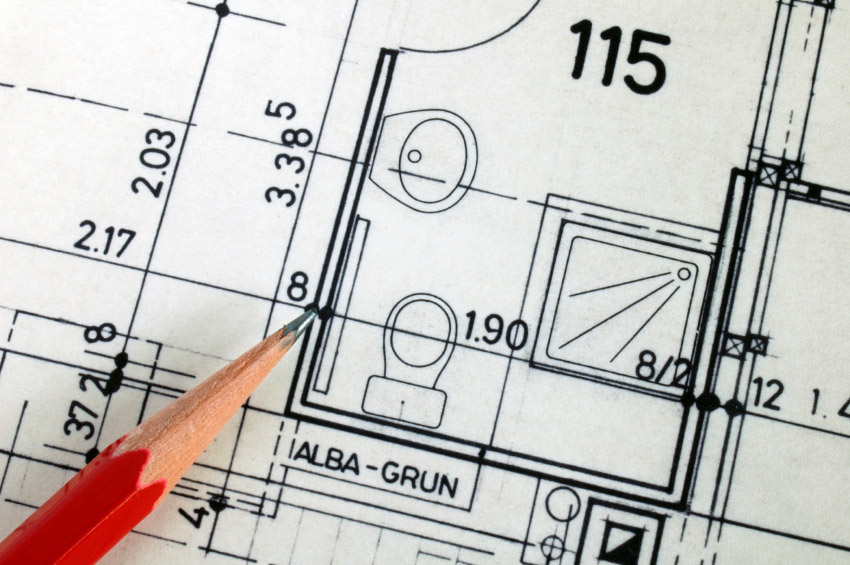 The bathroom is surprisingly one of the most difficult rooms in the house to design effectively. Whether you are designing a new bathroom or working on a remodel, this is the one room where form and function must meet seamlessly to create a practical space for the building occupants that is aesthetically pleasing. Here are five common mistakes that can detract from an otherwise perfect bathroom design.
Let the sunshine in
Avoid dark, dank bathrooms by designing yours adjacent to an outside wall so that you can put windows in. If this is impractical, consider a skylight to let some sunshine in or a comprehensive lighting system that will transform your bathroom into a bright, sunny place. Also ensure that your lavatory is properly ventilated outside.
Location, location, location
Its common practice to avoid placing bathrooms in the line of sight of common rooms such as dining rooms, kitchen and living rooms. If you must situate the bathroom off one of these rooms, use a small passage or alcove to ensure that you can't sit in the kitchen or dining room and see the toilet.
Careful planning
Speaking of line of site, never make the toilet the first thing you can see when you enter the bathroom. Rather make that the basin or the shower. An even better idea is to separate the toilet with a wall in homes with many occupants so that the functionality of the bathroom is doubled. Now two people are able to use the bathroom at the same time.
Curb your enthusiasm
Curbless showers make the bathroom look bigger. If space is an issue, then follow universal design principles and use lighter colors to make spaces look bigger. You should also avoid pairing colors which contrast sharply as this makes the space look smaller. Create plenty of storage space as clear countertops also give the illusion of space.
Functionality First
Whether you have all the space to create a large bathroom, or you're squeezing a bathroom into a tiny space, always put functionality first. Having a bathroom that functions well is worth making a few aesthetic sacrifices for. Take care to avoid designing bathroom spaces which are too small as these cramped conditions won't be comfortable even if they are meeting building code guidelines.