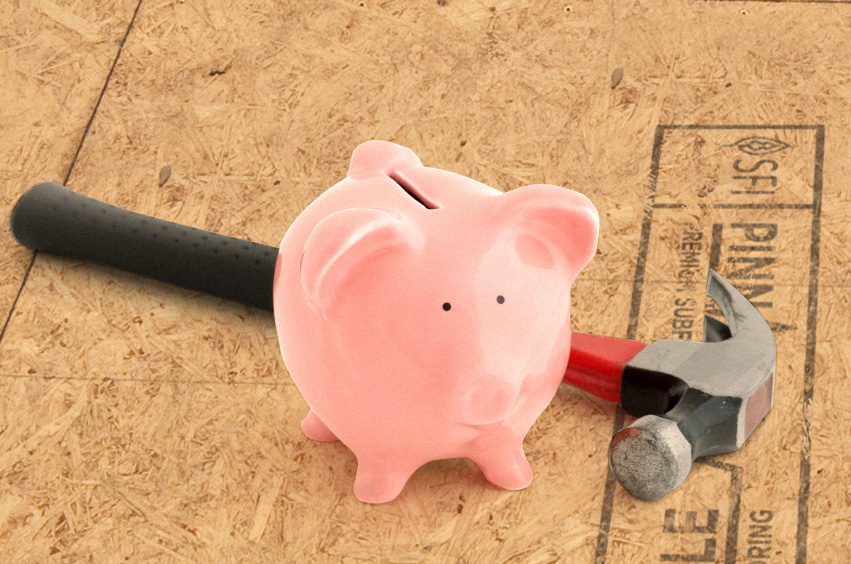 Homes built as recently as the 1980s are riddled with gaps in the building envelope and have far too little insulation to measure up to modern energy efficiency standards. Retrofitting an old home will make it more comfortable, will reduce energy costs and will make it kinder on the environment. The question is; where do you get the most bang for your retrofitting buck? Here is a basic guide to help you to decide where your money is best spent.
Start with an Energy Audit
Conducting an energy audit of the home will show where the biggest gaps in the building envelope are. Knowing where the problems lie will help you to determine the best place to spend your retrofit budget.
Strategy One: Seal the Deal
Start by closing all the openings and gaps in the existing building. Replace seals around doors and windows here air may be sneaking in.
Check other penetrations for leaks like pot light fixtures into the attic, electrical boxes, wiring, ducting and plumbing features that go into the attic or outside. Check exhaust fans and window-wall joints behind the casings.
Bear in mind that utilizing taller wall sheathing panels can reduce air leakage by 60%. Studies show that using taller panels like Windstorm and TallWall will eliminate the middle seam in your sheathing for a much tighter envelope.
Strategy Two: Know your Insulations Options
Consider your building climate zone, current insulation and budget when determining the best option for your homeowner. Start by inspecting the current insulation for settling or gaps so you know what your biggest issues are. Identify joists and other building components that are creating a thermal bridge and need to be insulated.
Now that you have the parameters, you need to determine how much insulation to add and where to put it. Table one is a very general guideline from the Canadian Mortgage and Housing Corporation:
Table 1 — Retrofit options for different levels of heating energy savings

Targeted Space Heating Energy Savings
Retrofit Measures to Achieve Targeted Space Heating Savings
Improve Airtightness by at Least 30%
Add Insulation to Roof and Attic
Add Insulation to Below-Grade Walls
Add Insulation to Above-Grade Walls
Replace Windows and Doors
Add Insulation to Basement Floor
10%
✔
RSI-3.52 (R-20)
✔
RSI-1.76 (R-10)
✔
RSI-1.76 (R-10)
25%
✔
RSI-3.52 (R-20)
RSI-2.64 (R-15)
RSI-2.64 (R-15)
✔
ENERGY STAR®
>75%
✔*
On top of roof:  RSI-7 (R-40)**
Over existing attic insulation:
RSI-10.6 (R-60)
RSI-2.64 (R-15)
RSI-5.28 (R-30)
RSI-1.04 (R-6) or more
R-1.76 (R-10)
* Note: Air leakage should be no higher than 1 ACH50 for space heating energy savings greater than 75 per cent.
** This is considered to be the highest insulation value that can reasonably be added on top of the roof sheathing.