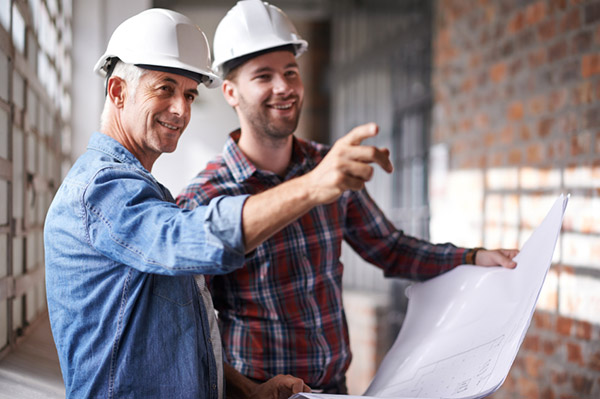 Homes built as recently as the 1980s are riddled with gaps in the building envelope and have far too little insulation to measure up to modern energy efficiency standards. Retrofitting an old home will make it more comfortable, will reduce energy costs and will make it kinder on the environment. The question is; where do you get the most bang for your retrofitting buck? Here is a basic guide to help you to decide where your money is best spent.
Strategy Three: Consider a Window Retrofit
Windows are always a poor option for energy efficiency, but modern fenestration technology has really improved the performance of window systems. Opting for double or triple pane windows will help to improve the efficacy of your building envelope. Triple pane windows will not make a big difference in heating or cooling but they do make for a more comfortable living space.
Strategy Four: Review your HVAC System
With improvements in the building envelope, your heating and cooling systems may be too big for the home. In older homes, you may also find that the HVAC systems are outdated and not operating optimally. Opt for an Energy Star appliance that is properly sized for the home.
Strategy Five: Consider a Radiant Barrier
If you live in the right climate zone, a radiant barrier installed on roof sheathing will help to keep out the sun's heat. Radiant barriers block the sun's radiant heat to keep summer heat out of the home. This means that your summer heat gain is reduced and your AC units have less work to do.
Strategy Six: Efficient Hot Water Systems
The hot water system is one of the home's appliances which is always on and is the third-largest energy expense in most homes and accounts for 14-25% of the home's energy use. If you have the budget, opt for a tankless system, or an Energy Star appliance that can help to cut consumption.
Strategy Seven: Energy-Efficient Lighting
Lighting accounts for about 20% of the energy consumption of the average home. Explore CFL and florescent lighting fixture options that suit the home owner's needs. This will help to significantly reduce costs.
Strategy Eight: Energy Star Appliances
Replace all major appliances with ones that carry the Energy Star label. Don't go for baseline models that meet minimum standards, visit www.energystar.gov to see which models go above and beyond – some appliances perform up to 150% better than baseline requirements.
Always check with your local government for incentives you can get for energy-saving retrofits. These can really boost your budget and will help home owners to get a better return on their investments.