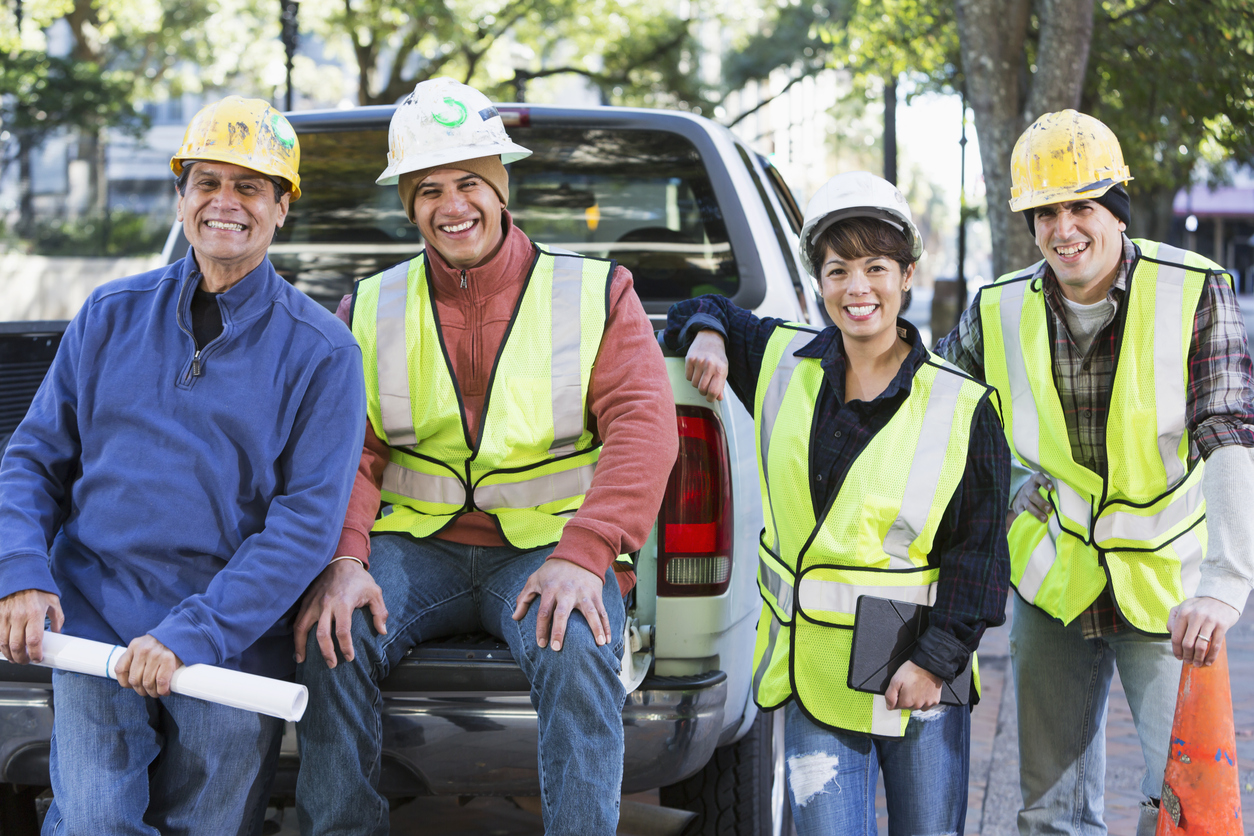 Catastrophic damage to property and tragic loss
 of life have prompted industry professionals to look for cost-effective ways to build homes better able to withstand combined shear and uplift using products trades are familiar with. Homes built in high-wind areas must be able to withstand the wind forces known as uplift (which try to roll the structure over) and shear (which try to push the structure sideways).
Traditional Construction Methods Revamped
The traditional process for building to withstand high winds entailed seven steps; cutting and installing 4×8 sheathing horizontally, cutting and installing blocking at horizontal joints, installing metal hardware such as stud-to-plate connectors, threaded rods, and installing metal straps. The labor-intensive nature of this method often resulted in code infractions and errors that required call backs.
Installing the right size of structural wall sheathing vertically has vastly simplified this process and requires only two steps; the proper sized sheathing and using a prescriptive or design professional's fastener schedule. Gone are the metal connectors and all that blocking at horizontal joints which means less waste is generated. This structural wall sheathing can provide the required continuous load path needed to resist high winds and meet high wind codes.
The APA System Report for combined shear and wind uplift outlines a process which builders can follow to ensure that their right sized structural wood panels are able to resist hurricane-strength winds. For example the structural sheathing must be a minimum thickness of 7/16" and overlap both the double top plate and the bottom plates.
With proper engineering, shear walls can be constructed to withstand the combined shear and uplift and meet building codes. According to the APA SR-101B: "Wood structural panel sheathing shall be permitted to simultaneously resist shear and wind uplift loads provided certain conditions are met."
A design professional can help you determine whether your design and location meet the conditions spelled out in the System Report. The nailing schedule, in conjunction with the longer sheathing, creates the continuous load path needed to take the forces down to the foundation without a significant amount of metal hardware.
Benefits of using the right sized wood structural panel shear walls
This OSB structural sheathing means you:
Save on labor costs (installing hardware and cutting and installing the blocking at horizontal joints)
Build faster by eliminating many steps that were previously required
Eliminate or reduce metal hardware
Reduce material costs with no blocking or stud-to-plate connectors
Less cutting and less hardware reduces waste and the related disposal costs
Ken Jolliffe from Norbord: "The biggest charm for builders when using Windstorm or TallWall to satisfy shear and uplift in hurricane-prone areas is that they eliminate blocking and intermediate metal connectors and reduce air-infiltration which all add up to substantial cost savings and faster construction."
Case Study
Narma Stepanow, the project manager for Michael J. Wright Construction Co. Inc on the Camelot at Federal Hill NJ apartment build: "Time was a challenge throughout this project. The buildings needed to be completed quickly, but efficiently. The wall sheathing made a world of difference. The speed of the job was remarkable – the framing and sheathing of large, three-story buildings was completed in less than three months."
With a total of 117 units in five buildings, the build had to meet the IRC 2006 building code and withstand high wind loads. The new two-step method using wood panel sheathing resulted in labor and hardware savings of more than $70 000 in framing costs.
There are a number of codes which apply depending on where your build is taking place and the conditions your structure will have to withstand. The design of the structure and materials utilized will determine nailing patterns. Consult your design professional and structural engineers on options that can simplify your framing.