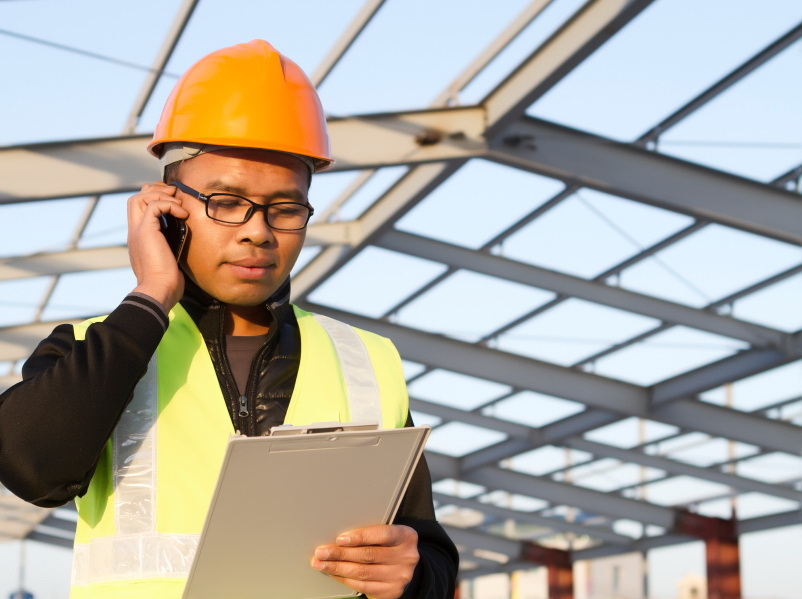 In no other industry is mobile information as important as it is in the construction sphere. Any construction site is a collaboration between so many players, suppliers and professionals, that a lack of communication and information sharing has often resulted in delays. Gone are the days when multiple trips to the site office were the only way to get approval or
information while waiting for off-site team members could delay construction for days. With the technical evolution of smart phones and tablets, all the key players in any construction endeavour can communicate and access all the latest information. Whether you are looking up code details or nailing patterns, there's an app for that!
APA Builder Tips: the APA has recently released a mobile-friendly version of its invaluable builder tips resource: "We know that the labor shortage in the construction sector will result in a surge of relatively inexperienced builders and framers who need simple, easy-to-use information and training," said APA Communications Director Marilyn Thompson. "By making our Builder Tips more accessible to tablet and smartphone users, we're confident we can get our key construction recommendations out to more contractors."
SmartBidNet: This app keeps all your subcontracts, bids projects and documents online in an easy to manage and secure dashboard. Designed for large commercial builders, this app was created to streamline the construction bid management process on one centralized portal. The site is optimized for smart phones and tablets.
Architect's Formulator: Designed especially for iPhones and iPads, this helpful app contains over 400 formulas to help architects speed up design. The Architect's Formulator helps you to calculate for each scenario from concrete and steel design to swimming pools. It also comes with electrical and plumbing calculators and carpenter's formulas.
Carpenter's helper: The free version (Carpenter's Helper Lite) or the full version of Carpenter's Helper contains formulas, makes for easy conversion between units of measure and comes with storage for big projects. Take the guesswork out of estimates and speed up calculations with this advanced calculation tool.
Drywall Calculator: This handy app helps you to figure out the area of a room and the requisite drywall for ceilings, walls and slopes. Simply input dimensions and square footage is calculated along with how many sheets of drywall will be utilized.
BIMx: This app allows you to open and edit 3D building information models created in ArchiCAD. This app enables you to examine plans onsite or show plans to clients. This is an intuitive and user-friendly app which helps to bring your plans to life. Due to its large file format, check that your handheld device is suitable prior to loading.
DeWalt mobile pro app: This app comes in a simplified free version for basic construction calculations and a paid version which adds on features like carpentry and electrical calculators. Each additional add-on calculator costs $10, so you only pay for features that you use. Customize your calculator to cover every aspect of the construction job site.
Apps designed for tablets and smartphones can streamline your construction process, mitigate errors and save you both time and money. In an industry suffering from labor shortages, these helpful programs can help you to work smarter, not harder. This is not an endorsement of any of these apps but hopefully they will help you be better informed and make your job a little easier. If you have apps that you use, please let us know in the comments section and we'll add them to our growing list.