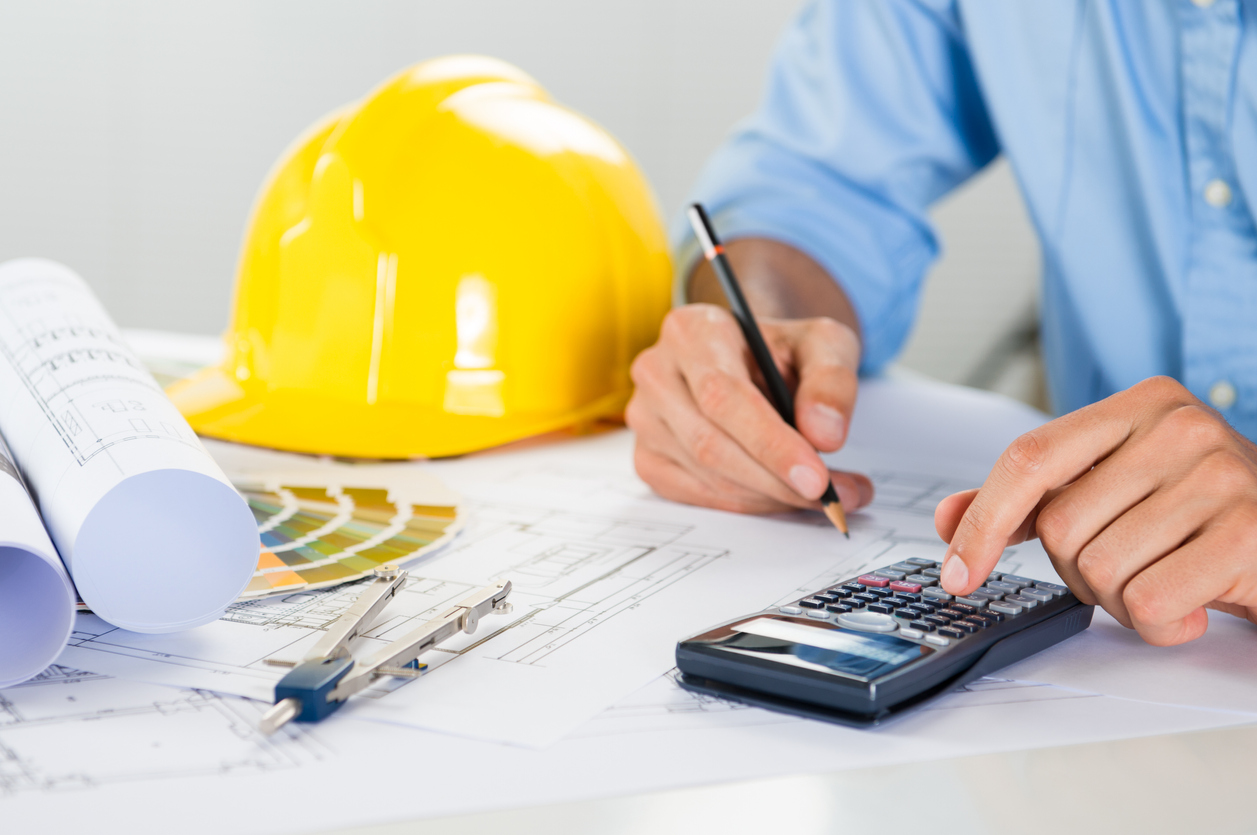 Measure twice, cut once – you know it, you love it and here's an easy way to make sure you get it right. A construction calculator needs to be portable and practical so you can solve those construction math problems on the fly.
Great for construction calculations and converting between metric and US. Buttons are color coded and grouped by function for ease of use on the jobsite. It has a recall of the last 16 entries so you can double check your numbers. This is great for working on the jobsite because its small, light and easy to use. You can get the Jobber Pro for iPhone, iPad or Android if you want to use the app instead.
Calculated Industries is the leader of the pack when it comes to construction calculators and this is its most popular model. This is a great all-round calculator for measurements, materials and everything from concrete volumes to framing. It's adept at converting from feet to inches, fractions to decimals and at measuring distances. Its paperless tape feature saves the last 20 entries so you can go back and check for accuracy.
This is a vital piece of equipment when working from architectural and engineering drawings as the Scale Master Pro is able to find linear measurements for any shape and convert between scales and dimensions. It has 72 built-in scales (39 U.S. and 33 metric). As well as six custom scales (three each for U.S. and metric units), which allow you to define any scale, even when the plans have been reduced or enlarged. From the website: "Other features include two built-in memories; dedicated length, width, and height keys; push-button counter to keep track of items while rolling; switch for locking in mode, scale, and units while rolling; and a subtract key that allows you to deduct rolled distances. Easy to learn and use, the Scale Master Pro will save you time and reduce errors on your estimates and bids."
Investing in a materials estimating calculator could save you money. You'll never over order or under order again! If you're not stuck waiting for materials to arrive on a jobsite, you're saving time and money. It has buttons for materials like tiles, gravel and concrete so its quick and easy to use. The scrolling memory means you can go back and check your numbers for accuracy. You can define and store values for all materials like board width, concrete, paint coverage, grout, tiles etc. It allows for quick and easy calculations for board feet and cost per unit.