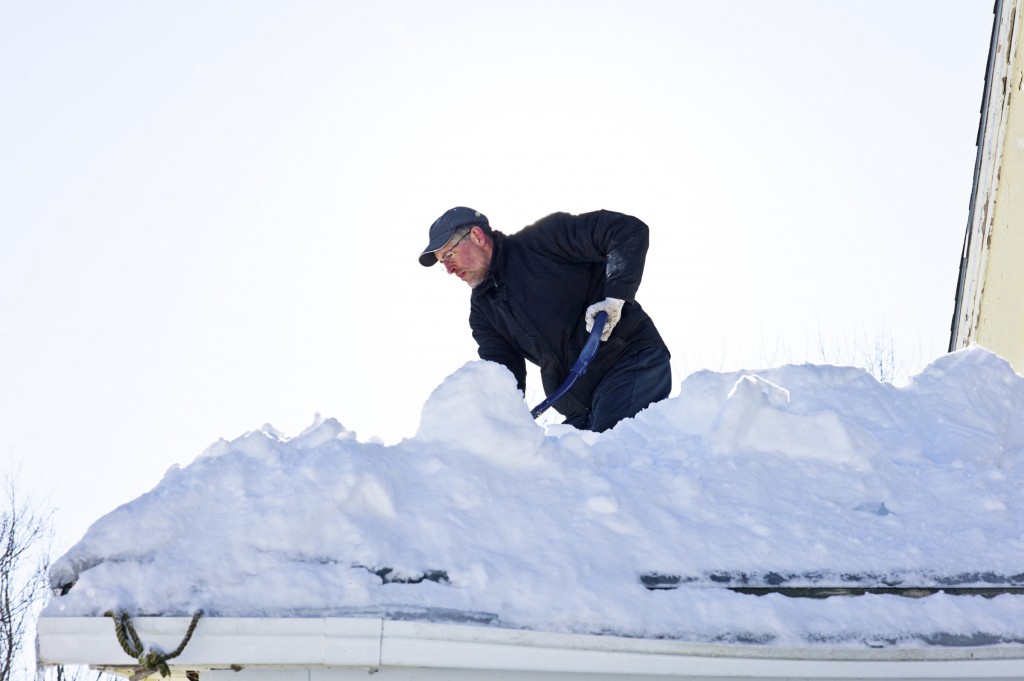 The 2015 blizzards have had a calamitous effect on housing over the winter, causing damage and destruction to many roofs. After several feet of snow, buildings across the country began to buckle under the added weight,
prompting officials to encourage home owners to clear their roofs of snow. The record-breaking snow, ice and freezing temperatures wreaked havoc on homes with older roofs causing collapses and sagging.
According to FEMA snow safety guidelines, one of the biggest contributors to snow-related roofing issues is 'unbalanced snow loading'. This occurs when drifting snow piles in one section of the roof rather than distributing its load evenly across the roof structure.
Heavy Loads
Snow can weigh as little as 3 pounds per cubic foot for dry, fluffy flakes and as much as 21 pounds per cubic foot for wet, heavy snow. That means a 10-foot cubic roof space with 4 foot of snow will have to deal with an extra 1,200 pounds of weight and while 4-feet of snow may sound unlikely, this winter's Boston snowfall totals over 8-feet.
Building Better Roofs
One of the most important ways to ensure that your roof is able to withstand inclement winter weather is to build your roof at a 30° angle or greater as this will cause snow to slide off rather than to pile up. Another consideration here is to use a smoother roofing surface to further facilitate snow slide. Here metal panels and single-ply membrane roofing will help snow to slide off while asphalt shingles and snow guards or cleats (sometimes required by building codes to protect surrounding buildings) will prevent snow slide.
The rule of thumb is that snow loads of more than 18 inches should be cleared off roofs. This, however, may prove to be far more hazardous than a sagging roof. Slippery roofs have caused serious, even fatal accidents and may only add to collapses and damage.
When building effective roofing systems to withstand the onslaught of any winter snowfall, the roof should be thought of as a system; just like a floor system. That means roofing panels, spacing of the panels, rafter and ceiling joists, trusses, spans and dimension and the grade of lumber will all contribute to the successful installation. Skimping on any one part of the system will adversely affect the whole.  Building codes really represent the minimum levels for safety, so exceeding them is always a good idea to ensure that your roof can withstand the rigors of winter snow.