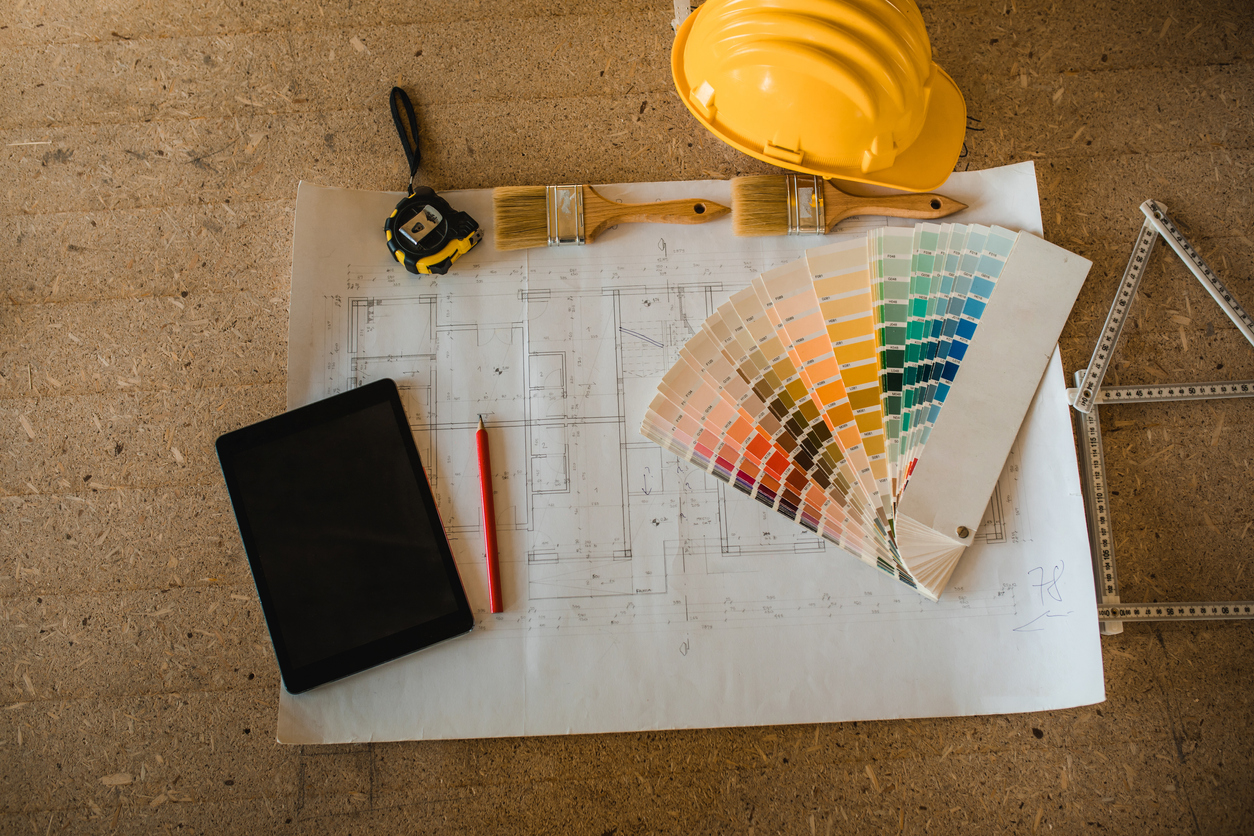 Gray has, for many years, been the neutral tone of choice for home owners who wish to have timeless looks that won't date. That's changing now as people move away from cool grays with blue overtones to warmer, natural tones and splashes of dark color.
For exteriors, creamy white is providing a fresh outlook and beiges are back. 'Beige' has had some negative press, so look out for paints called 'sand' or 'camel' which are in this warmer color pallet. Add eye-catching contrast colors that are really dark. For example, pairing creamy white with black accents like black windows or your beige exterior with a dark brown roof.
Adding black accents to a home has great curb appeal. According to a Zillow study, a black or charcoal front door increases a home's value by 2.9%.
Classic white interiors are still a win as they provide a clean, light feel to the room for timeless elegance. Layering slightly different shades of white is also still in fashion – using slightly different shades for walls and trim. This can help in darker rooms where you want to avoid bright white which can cause shadows that make the room look dingy. Using a very light gray instead with a reflective value of between 70 and 80 will help to brighten those low light rooms.
All these light tones are paired with a feature color wall that's really dark, like black or navy blue. If you are going to create a dark feature wall, be sure to do so in rooms that are well lit.
"Consumers are tiring of stark grays and are looking to infuse colors that delight the senses," says PPG senior color manager, Dee Schlotter. "Blue is the easiest possible entry point from the world of neutrals to the world of color."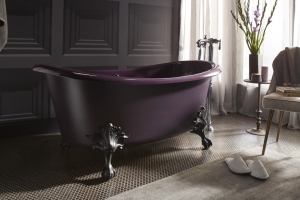 Kitchens are also still mostly white with white walls and cabinetry creating a clean look. Homeowners are adding color here with dark countertops. A Houzz survey showed 40% of new builds have kitchen islands in a contrasting color. Another popular look for kitchens is the 'tuxedo' color scheme where the bottom cabinets are a dark feature color while the top cabinets are painted the same white as the walls so they disappear into the background. Zillow showed that this 'tuxedo' color scheme netted sellers an additional $1,547 in their sales price. Black appliances and metallic finishes are still popular in kitchens this year.
If painting a whole wall is too much, try dramatic colors in appliances or fixtures. Fridges, stoves and freezers are all available in a variety of colors. Try a Kohler indigo blue or dark purple (black plum) bathtub.