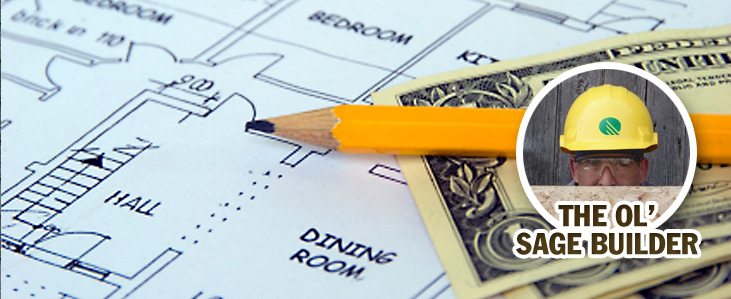 Charles Shinn, Jr., president of the Lee Evans Group and Shinn Consulting based in Littleton, Colorado brings us more tips on how to cut costs and streamline your procedures to make your construction enterprises as efficient as possible:
Work with complete structure start packages:
Getting clients to sign off on all areas prior to starting construction will help reduce costly delays.
Slim down finishes:
The private spaces of a house need not have the same high-standard finishes as the entertainment areas.
Evaluate engineer plans:
Get a professional to consult on the efficiency of your house plans and the workflow you use to implement them. This will help to eliminate inefficient plans and practices.
Material and inventory control:
Inventory all building materials when delivered and store them properly and safely onsite to prevent damage. Damaged building materials can really add to the cost of a home.
Work closely with trades:
Monitor your trade partners to find which are the most efficient and reliable. Schedule your trades accurately and prepare the site for them so that they can work as efficiently as possible.