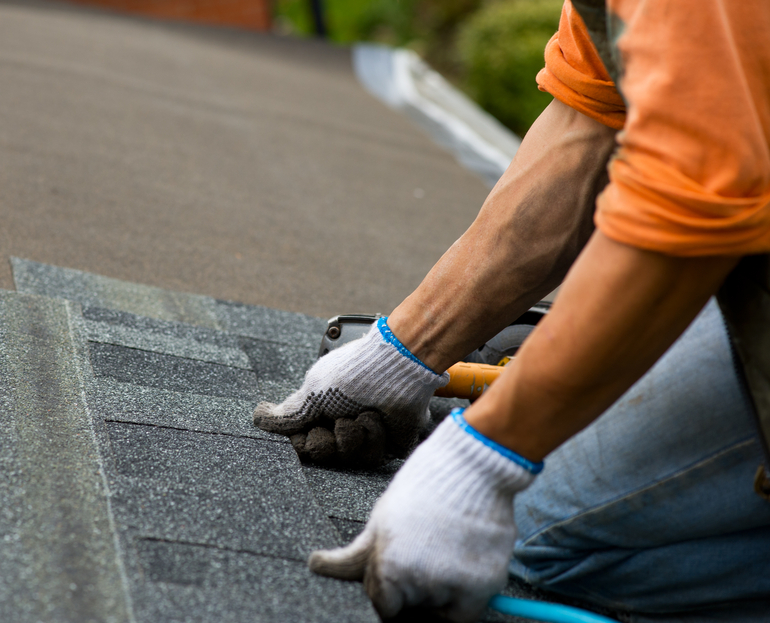 Recently, one of our clients had to replace their shingles for a third time after another severe hailstorm. Concerned that the repeated re-shingling had damaged their OSB roof sheathing, we forwarded the query to the APA (The Engineered Wood Association) for comment. Here's what they had to say:
In general we see no reason to arbitrarily replace roof-sheathing panels that undergo roofing replacement. When considering the impact of nail holes there is little to no reason to expect appreciable reduction to wood structural panel sheathing capacity or performance. The reason being, as a nail penetrates wood, the point of the nail separates most of the wood fiber instead of boring or breaking through the fiber. The same may be said of small minor panel surface damage. A small amount of fiber may be lost, but this may not necessarily be significant when evaluating the entire panel.
Consider an example where roofing nails are 0.120-inch diameter and average nail spacing per course is five inches on center. Even with repeated roofing applications it is our engineering judgment that the resulting cumulative impact of nail holes would have minimal (negligible) impact on strength or stiffness of roof sheathing panels.
In addition to the panel's load carrying capacity the condition of the panels to hold fasteners should also be evaluated. If after several re-roofings there are lines or groups of closely spaced nail holes it may be difficult to apply new roofing fasteners into virgin wood. In that case the uplift resistance of the roofing may be compromised.
Obviously, there is some point in a roof's history where the sheathing should be replaced. We believe; however, that placing an arbitrary limit on the number of re-roofings is unduly conservative. In our opinion, the decision on whether to replace the roofing panels should be determined by a qualified professional such as an experienced contractor, architect or engineer with direct knowledge of the specific job and panels in question.