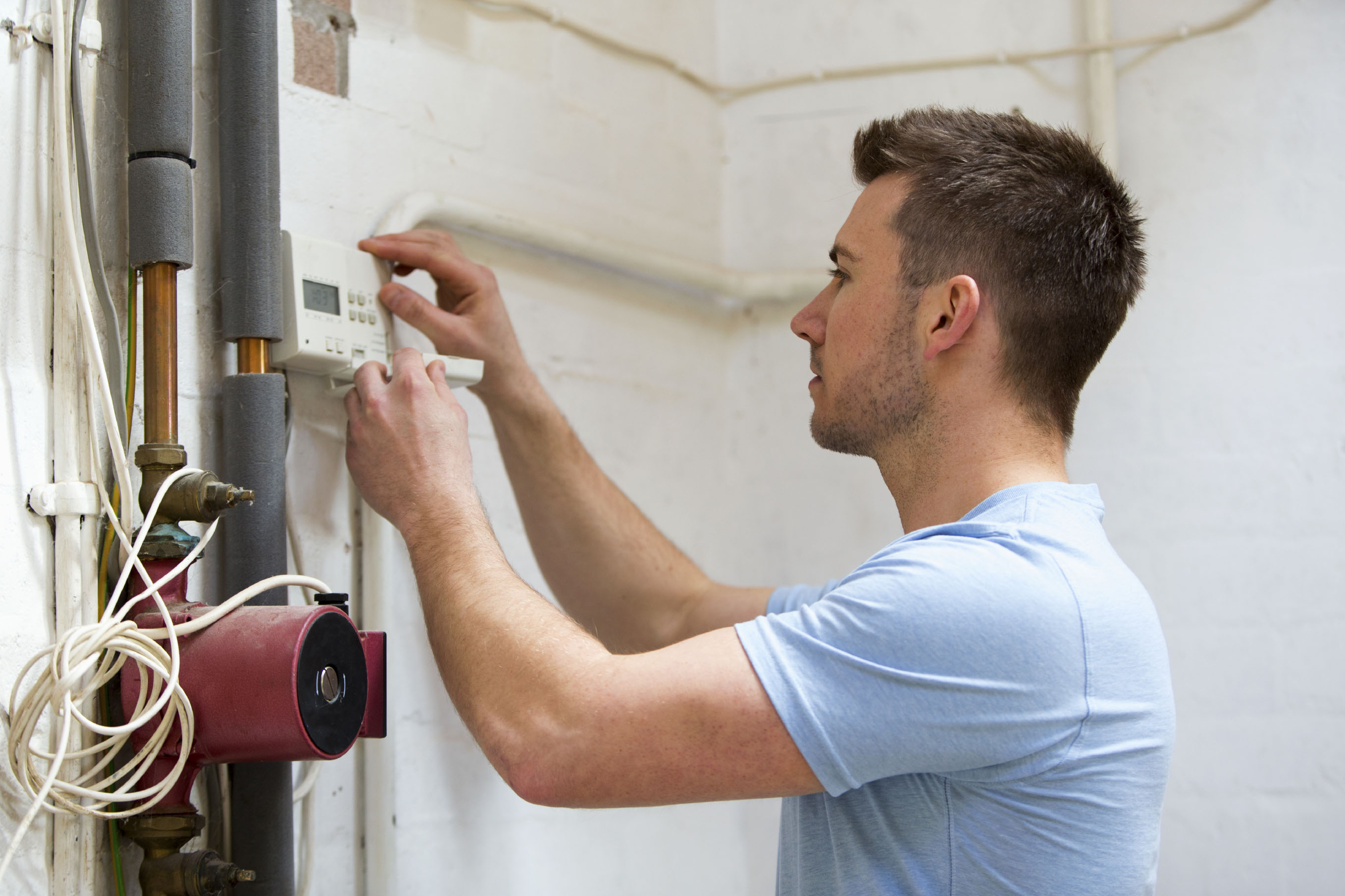 These are an excellent choice as a retrofit to older homes which have non-ducted heating systems. These include homes with hydrontic heating systems, space heaters or radiant panel heaters. If you
are considering an addition to an existing home and extending the existing duct work into the new space isn't feasible, ductless mini-split heat pumps provide a good alternative. Select an Energy-Star appliance in order to ensure that you are getting the most energy-efficient option.
Pros
The compact size of the mini-split heat pump is its greatest advantage. They can be used to condition multiple zones or rooms (usually up to four depending on the efficacy of the building envelope and the amount of heating or cooling required).
They are easy to install and the noisy outdoor units can be located as much as 50 feet from the indoor evaporator.
Mini-split pumps are more efficient because they mitigate the energy loss associated with ducting. Up to 30% of the energy consumption can be attributed to duct losses, especially if those ducts are in unconditioned spaces.
Mini-split pumps offer more indoor design flexibility as the handlers can be mounted into a drop ceiling or wall or suspended from the ceiling. You can also get floor-standing models if that suits your design.
If you select an Energy-Star appliances, you may be eligible for rebates or incentives. Check with your local government.
Cons
Installation costs for mini-split heat pumps are higher as the installer must be able to correctly size the indoor units and be flexible on installation locations. Qualified installers can be hard to come by (and therefore expensive!) but lower operating costs soon make up for this.
When the installer uses a mini-split pump that is too big or selects the wrong location, short cycling may waste energy and create an uncomfortable indoor temperature and humidity setting.
While less bulky than window air-conditioning units, the mini-split pump head units can still be an eyesore when installed inside. There also needs to be an exterior outlet for condensed humidity.
If you like your homes to be silent, then the mini-split pump may not be for you. They do make a little noise when operating and you should find a home with a mini-split system to see if you can live with it before committing.
If you get winter snow, the mini-split unit needs to be mounted at least two feet off the ground with a small covering that allows for unrestricted airflow but keeps snow off the equipment.