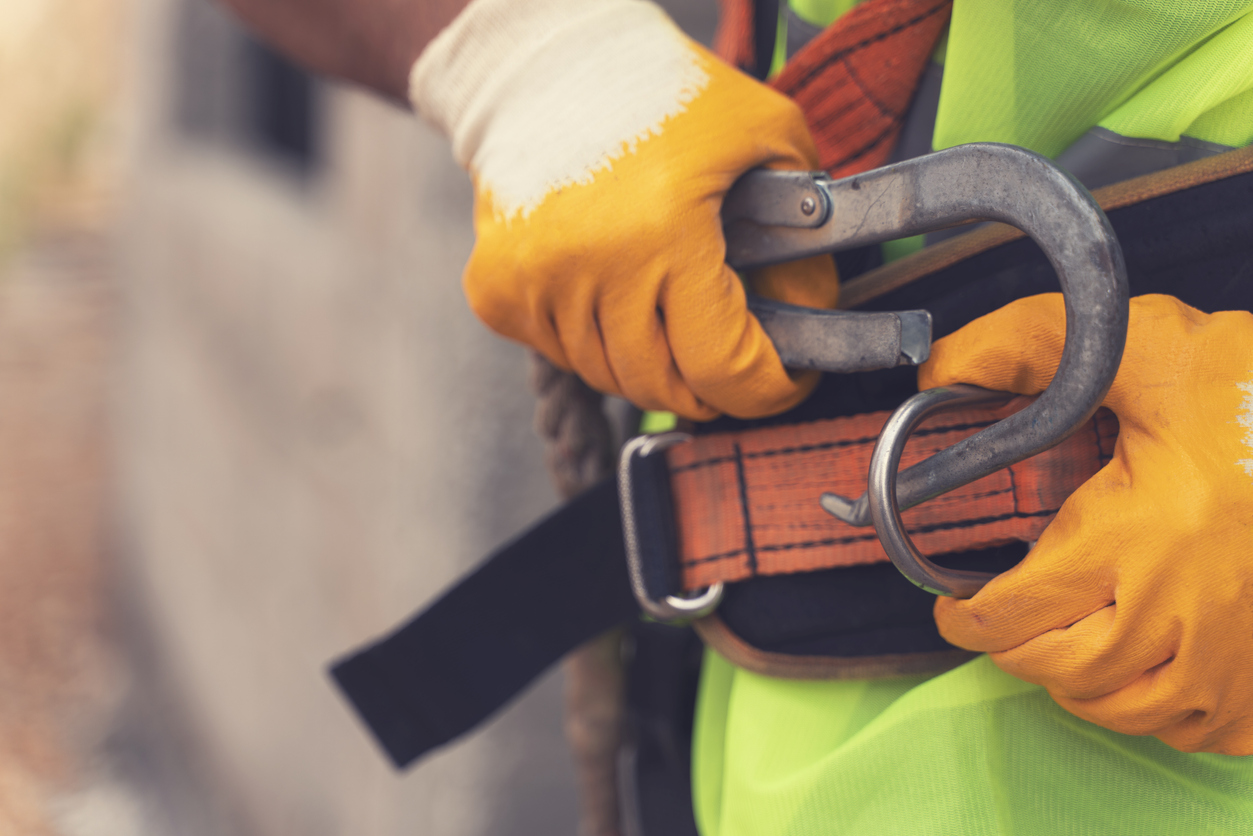 Safety is the number one priority on any jobsite, and that is especially important when working at heights. According to OSHA, falls are the leading cause of death on construction jobsites.
Safety First
All construction sites must provide fall prevention systems like guard rails and scaffolding. All workers who are working above 6 feet or around holes that are 6 feet deep or more must wear safety gear.
Training your employees on how to properly use safety equipment is paramount to their success
Preventing Falls
Daily walk-throughs of your construction site must be made to identify hazards and assess safety risks. All employees must check safety gear, anchor points and equipment prior to starting work each day.
Providing the right gear, safe equipment such as ladders and adequate training is the responsibility of the construction manager.
Training and refresher courses on the proper use of safety gear and safety measures must be implemented on a regular basis.
Daily cleaning of the jobsite to remove debris can prevent slips and falls.
Jobsites must be made safe in inclement weather to prevent accidents. This includes shovelling snow and melting ice as well as downing tools in high winds or storm conditions.
Machines and equipment should be regularly inspected and replaced to ensure safety.
OSHA's motto for preventing falls is plan, provide and train. Always make safety your first priority on any jobsite.