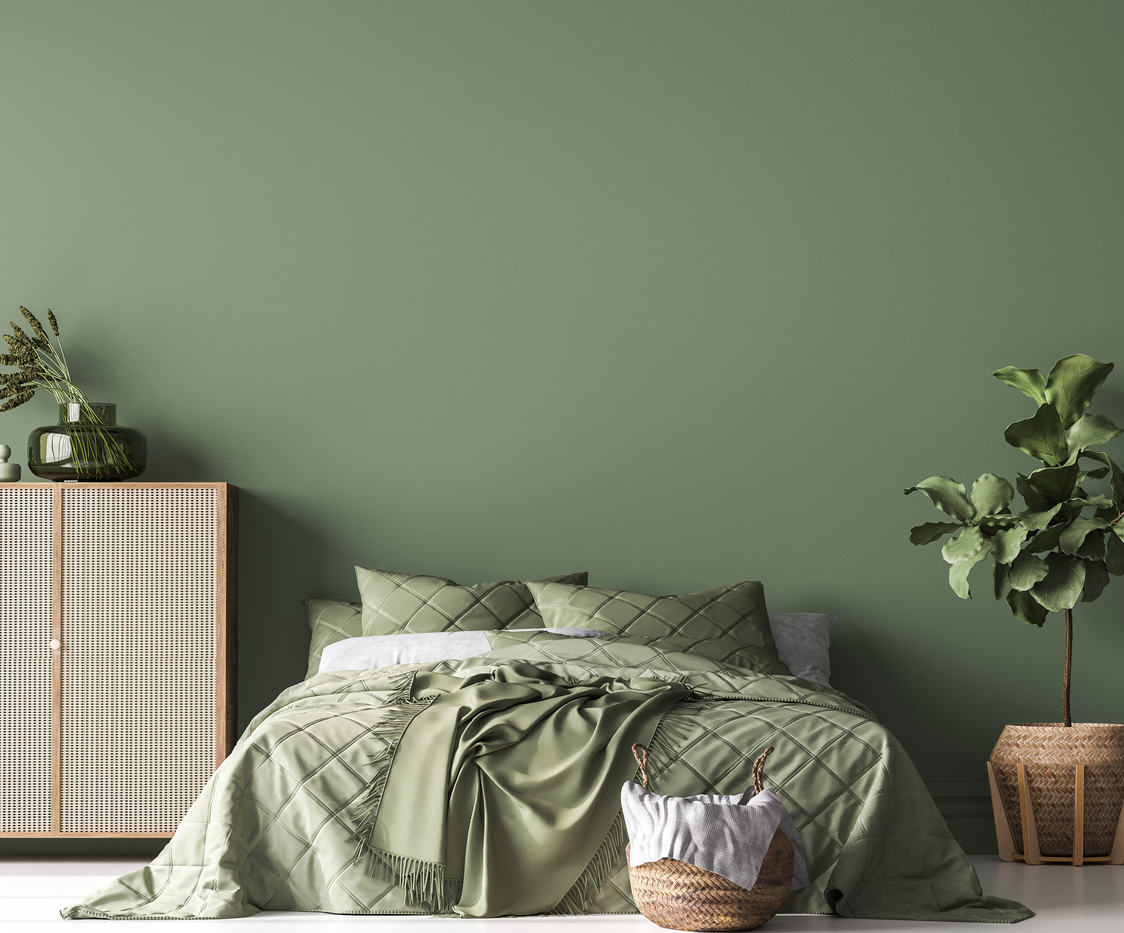 This year, going green doesn't just mean building more sustainable homes. Shades of green dominate home décor options in 2022 as several manufacturers turn to the calming color for inspiration. A recent survey by The Harris Poll showed that 62% of Americans would consider green as a choice for home décor this year.
"Green has become such a popular color because people are wanting to add life to their spaces and bring nature inside," says Sue Wadden, from Sherwin-Williams. "We went from seeing bolder, jewel-toned colors trending the past couple of years to seeing warmer, nature-inspired hues trending in 2021 and into 2022."
Sherwin-Williams named Evergreen Fog, their color of the year, siting its calming effect and ability to help home owners feel optimistic for the coming year.
PPG have also opted for shades of green this year, turning to nature for inspiration with this year's Olive Sprig. The Behr Paint Co.'s Erika Woelfel is also onboard with greens. "Adding cool greens to a family room or casual dining area can encourage you to unwind and get comfortable," she says. "Bedrooms, office spaces, and private nooks that need a little more Zen or calmness can also benefit from a coat of green."
Behr has gone with Breezeway as part of its color pallet for 2022 while Blanched Thyme is Valspar Paints' offering. From their website: "Natural greens help us refocus on our physical and mental well-being. This shade promotes a space that is grounding, inside and out."
Benjamin Moore's Color of the Year for 2022, October Mist and Glidden's Guacamole round out the green sheen we're putting on this year.
With lockdowns and quarantines, many families are looking to the soothing calmness of green to help ease the tensions of working and schooling from home while embracing the refreshing, nurturing shades of regrowth that keep us optimistic for the coming year.