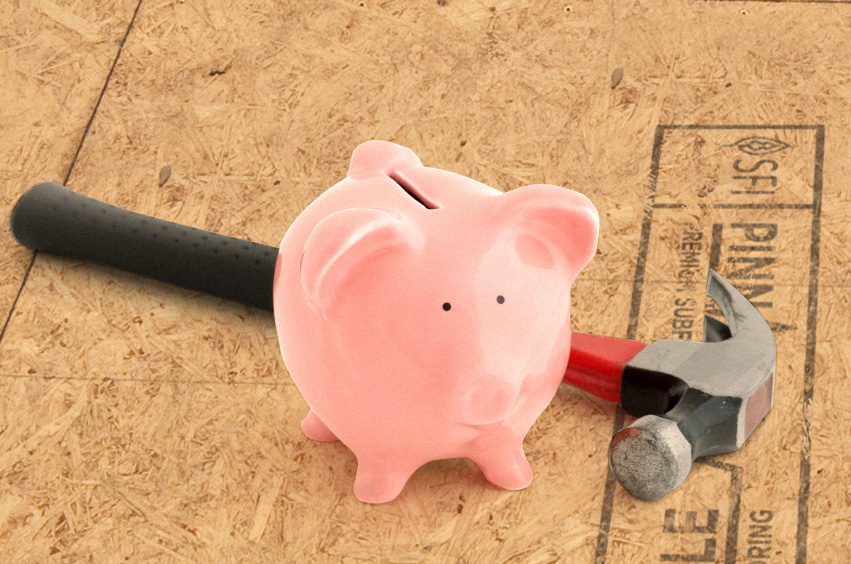 Times have been tough and the construction sector has had to be leaner and meaner when it comes to building to a budget. There are a number of ways for you to reduce costs on-site without reducing the quality of your building or the efficiency with which you operate. Putting a little more time and effort into planning and marketing can go a long way to cutting your costs. When it comes to building costs, time really is money so here are some ways to streamline your next build from our resident expert, Doug McNeill.
Plan Twice, Cut Once
Create direct construction costs budgets. While these may be a lot of work to establish, they're invaluable in enabling you to quote accurately and will help you to get a real idea of just how much you're spending and where you're spending it so that you can find areas to cut costs without adversely affecting the quality of your work. The construction costs budget should be comprehensive and include everything from plans and permits to cleanup. These budgets should be regularly updated and it's best to assign this crucial task to an employee so that there is responsibility and accountability.
Don't skimp on the designs; accurate plans take the guesswork out of budgeting and can help to minimize the risks of costly mistakes in the construction phase. Work closely with your architects and designers as well as your field teams to create detailed, precise plans for every build.
Wherever possible, customers should sign off on all the plans and finishes prior to the start of construction. This will minimize delays, errors and confusion during the build which may mean costly time delays or tasks that need to be redone at your expense.
Get your engineer to analyse your plans for efficiency. Where building inefficiencies exist, streamline both your processes and your specifications to build more cost effectively.
Question your engineers and designers on everything. Each design is unique and you don't want to be adding unnecessary costs to any build. Ensure that your building envelope components are working in harmony to produce the best efficiency possible.
Specifications
Rethink your standard specifications. Take a look at what you offer as standard features on a home and what your competitors offer. Making some specifications that are currently standard features optional will mean you can offer a wider range of home prices and choices. "Maybe crown moulding should be an option and not a standard feature," says Doug McNeill, of Norbord. "This will entail you conducting a cost/benefit analysis of your homes to improve your marketing approach." Reducing the standard options not only gives home buyers more flexibility, but it enables you to reduce your construction costs too.
In addition, you can also reduce the number of specifications from one floor to another. This means that the private living areas can be finished differently than the public areas like the living room and kitchen. This flexibility will mean you can cut your construction costs on finishes in the bedrooms.
Keeping on the Cutting Edge
There is a degree of separation between the customer and the home builder which may result in most construction companies being out of touch. Take a survey, or have social events where you can mix with prospective homeowners and find out what their priorities are: Do they want net-zero homes, how important is energy efficiency, which finishes are in fashion? These kinds of questions could help you to create homes that are more desirable. "Some surveys have shown that simple things, like bathroom fans, can rate higher on a homebuyers list of wants than more expensive items. Making a workbench from 2x4s found in the waste bin will catch a buyer's attention and reduce disposal costs," says Doug.