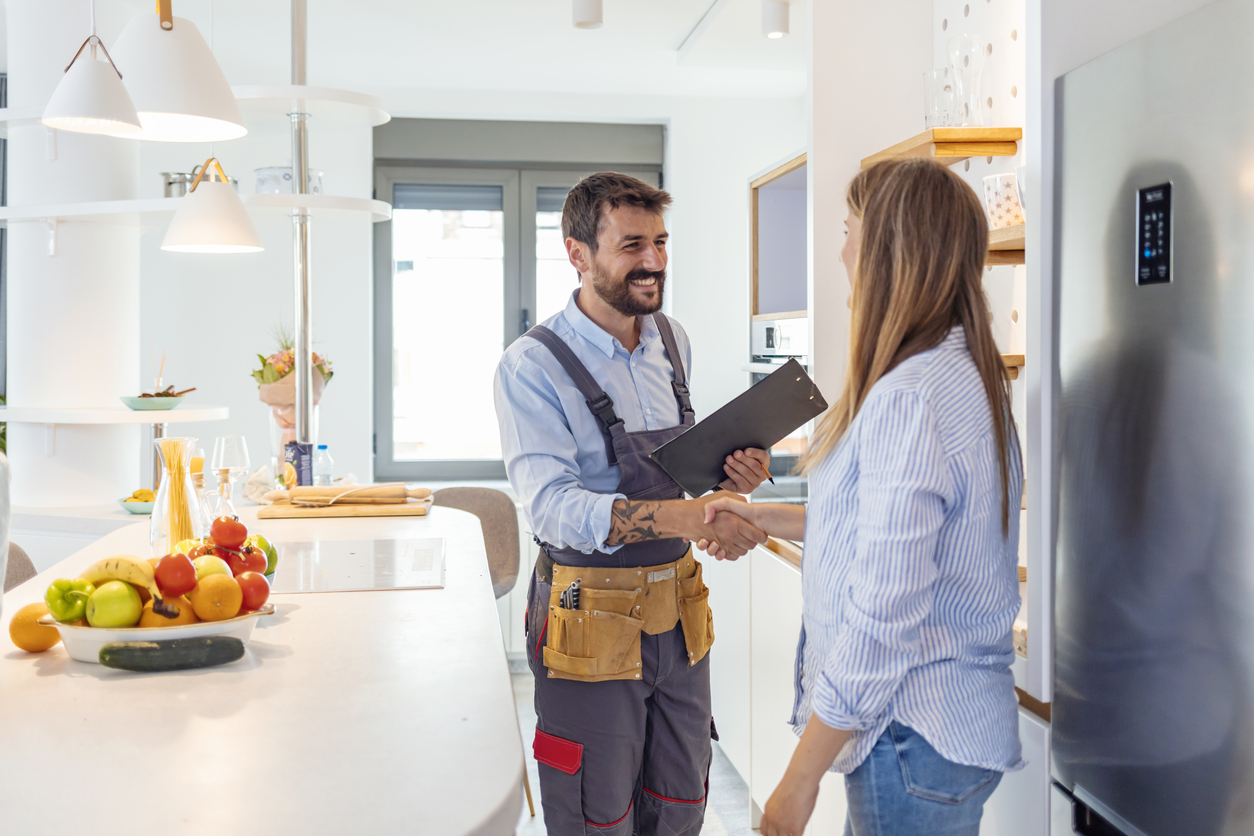 We all know that proper preparation makes the job go faster, but with labor shortages many contractors may be tempted to take shortcuts. When you don't take the time to properly protect homes during renos, you run the risk of damaging existing features or contaminating the living space which may result in expensive cleanups.
Controlling Dust
Keeping dust contained will prevent the contamination of the home and create a healthier jobsite for your workers. You can do so by:
Blocking HVAC filters and ducting.
Putting up plastic dust barriers around the jobsite.
Minimizing dust during reno.
Creating negative pressure in the work space.
Keeping dust and construction debris out of the HVAC system is vital. If possible, keep the HVAC fan off and cover all supply and return ducts in the work space. In all areas of the home, tape furnace filters to the duct returns to prevent dust from getting into the ductwork.
Vacuum all ducts that you can reach once the job is finished, paying particular attention to the coils and heat exchangers. Dust buildup here can result in reduced efficacy of the HVAC system and biological growth.
You can create barriers with plastic systems that you can buy with self-sticking zipper doors or simply tape plastic to the ceilings and walls. Be careful not to apply tape to surfaces that will be damaged by adhesives. Tape furnace filters into spaces in the plastic dust walls to allow air through without letting dust escape. Make sure you have an effective 'door' to enter and exit the workspace without letting the dust out.
Try to reduce dust during a reno by adding a bit of water where possible—a spray bottle works well for most tasks. Use vacuums when cutting or sanding.
Use an exhaust fan to create negative pressure in the workspace. You can tell this is working when the plastic dust barrier is sucking into the workspace rather than blowing out into the house. This will mean the air from the house is moving into your workspace and will prevent dust from moving out through all the small holes in your dust wall. A furnace filter can help keep the fan clear of dust.
Protecting Surfaces
Always check that surfaces on which you place tape will not be damaged when you remove it. If you accidentally apply tape to the wrong surface, use a hair dryer to soften the adhesive before removal to reduce damage.
Provide protection for hardwood floors with soft underlayers and hard top layers. If the floor is still curing, be sure to allow some air flow by using cardboard or tacky felt.
Plastic works well to protect carpets and tile but can be a slipping hazard. Be especially careful of creating trip hazards when installing stair protection.
Use OSB sheathing to protect baths, counters and other installations that can he damaged by dropped tools.
"During a renovation, it's easier to cover everything in the house," says Gary Gilberg from Fine Homebuilding. "The floors are covered with hardboard; plastic taped across openings keeps dust migration to a minimum. Moving blankets and cardboard protects finishes."
Taking the time to properly protect the home prior to starting work will save you headaches and expensive callbacks in the long run.