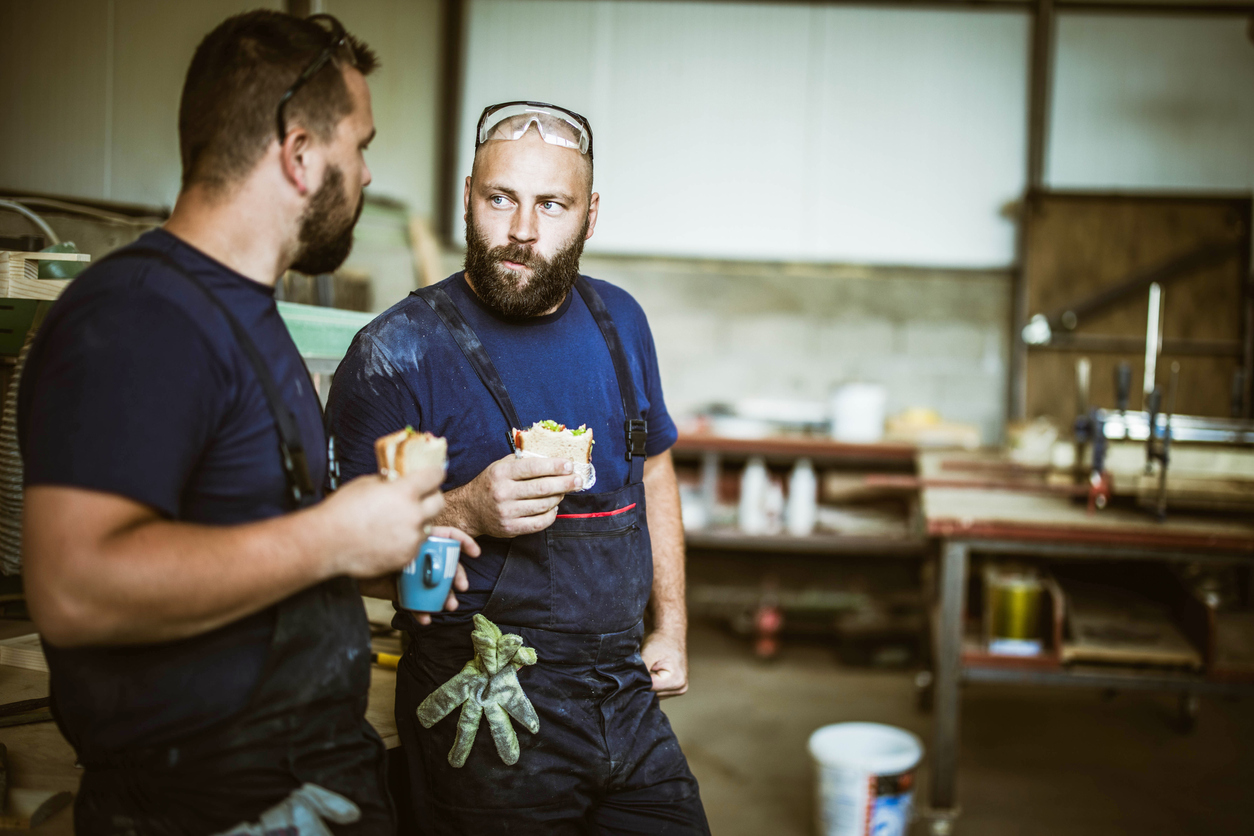 A new survey finds that construction crews don't eat the healthy meals required to do a full day of productive work. The survey of 500 construction workers said they worked long periods without eating:
57% of those surveyed start their day with only a coffee or an energy drink at least three days per week.
29% of workers say they have no access to buy food while 35% said they don't have enough time to get food during their lunch break.
90% of construction workers said the food they eat on the job is not healthy.
44% of respondents said they have less energy while 37% were less focused while 35% said they did not feel motivated after lunch.
51% were concerned about safety when hungry.
90% of workers said that free food at lunch was their favorite work perk and made them feel appreciated.
"Construction workers made it clear: When their stomachs are full, their output soars," says Diane Swint, chief revenue officer, ezCater. "These folks are working hungry because they struggle to find affordable and accessible options near the jobsite. By feeding their workforce, employers can not only help improve productivity, but also boost employee morale—saying goodbye to a hungry crew and hello to happier employees."