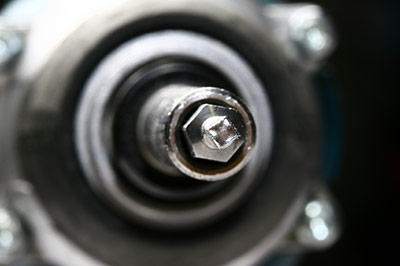 Over the last ten years, builders have been participating in a quiet revolution that is changing the fastener industry. In a bid to save time and money, contractors are moving away from the more traditional power drills and multiple styles of bits to the more effective impact driver. In turn, conventional screws and nails are bowing out to the star drive screw—a more effective fastener that works well with impact drivers.
Impact driver use is predicted to increase by 4.8% every year to make it a $32.9 billion industry by 2018. This is, in part, because the cordless impact driver is designed to drive fasteners quicker and easier than anything else on the market. It allows contractors to secure every fastener with maximum torque which makes for safer builds and reduces expensive callbacks.
Impact drivers were first used in the late 90s by mechanics as pneumatic wrenches and it wasn't until 2010 that they were used in construction. Impact drivers were immediately adopted by contractors who found them superior for tight spots and for driving long screws into wood, especially for deck and framing applications. Thanks to their lightweight design and added torque, impact drivers have been an instant hit.
In fact, over 80% of remodellers now utilize impact drivers thanks to the greater power and control that they provide. With a higher rotational torque than drills, and their sleek design, impact drills can really help contractors to get into hard-to-reach spaces.
Thanks to the new lithium ion batteries, impact drivers power has increased to 18 volts from 9.6 volts and they are lighter too, coming in at just over 3 lbs. rather than the 7-8 lbs. of conventional drills.
Contractors who use impact drivers are turning to star drive screws thanks to their deep recess. Star drive screws are easier to install and, because they have more points of contact, can take almost double the torque that Robertson square drive or Phillips screws can handle. This reduces the number of stripped and broken screws too.
Star drive screws are also easy to unscrew which is making them more popular than nails. In remodelling projects where screws need to be removed and put back, star drive fasteners are more popular because they don't strip.
Most manufacturers now offer star drive screws thanks to their increased popularity in 1 lb., 5 lb. and bulk boxes. Impact drivers may be small and versatile, but they are making a big difference in the construction industry.