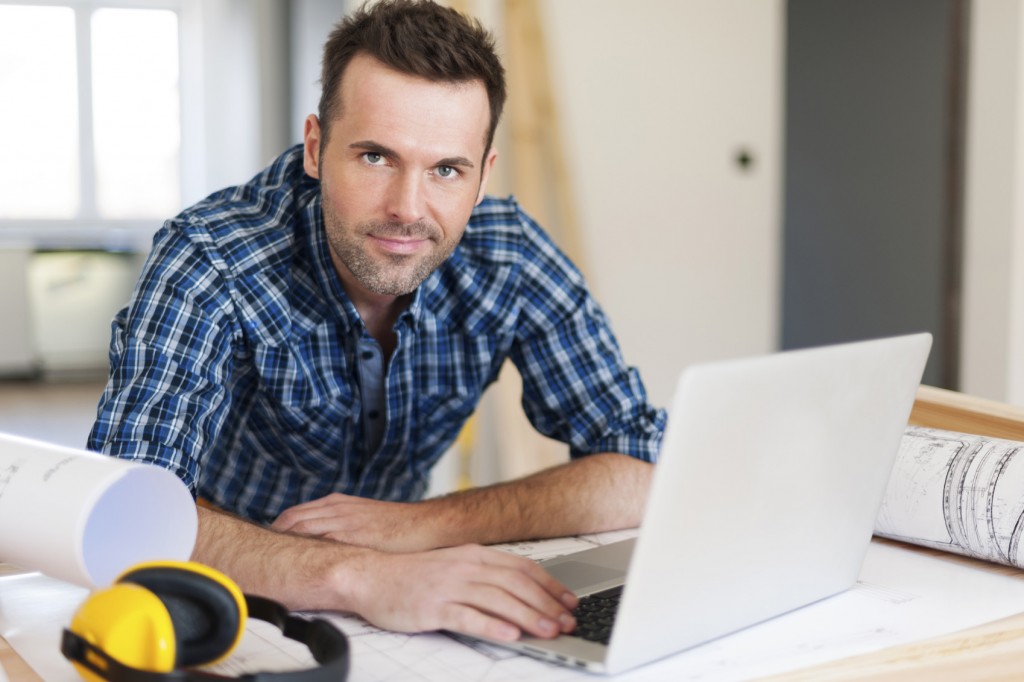 When installing structural panels, you should always follow the manufacturer's instructions. You can also liaise with your design professional and consult The Engineered Wood Association (APA) guide E30V which you can download here. We have included some tips to keep in mind when installing OSB wood structural panels.
Check that joists are perfectly uniform and aligned. Provide ¾" expansion joints for sections of panels that exceed 80 feet in length.
Install the T&G panels with the APA grade stamp down. The grade stamps should face down so that all the T&G panels fit flush.
Leave an 1/8" space between the 4' ends of the panels (a 10d nail is a great space guide) and lightly butt the T&G together.
Fastener spacing should be according to local building code requirements, your design professional's specifications or the APA construction Guide E30V.
Install structural panels with the major strength axis perpendicular to supports.
Gluing is recommended and can add strength to the floor. Glue subfloor panels to prevent squeaks and uneven flooring. Only glue two or three panels at a time so that they can be fastened before adhesive hardens. Placing a small bead of glue in the T&G groove can add strength and stiffness to your floor.
Proper panel spacing allows for the natural expansion of flooring as it adjusts to the interior moisture levels in the building. These spaces prevent squeaky floors, buckling and uneven flooring. They prevent call-backs which are costly both in terms of time and money.
Here are a few other publications that can help with installation guidelines.
TT-040 (Heavily Loaded Drywall Carts)
D4811 – Minimizing Buckling of Wood Structural Panels
E30V – Installation Instructions (Engineered Wood Construction Guide)
U450F – Storage and Handling of APA Trademarked Panels