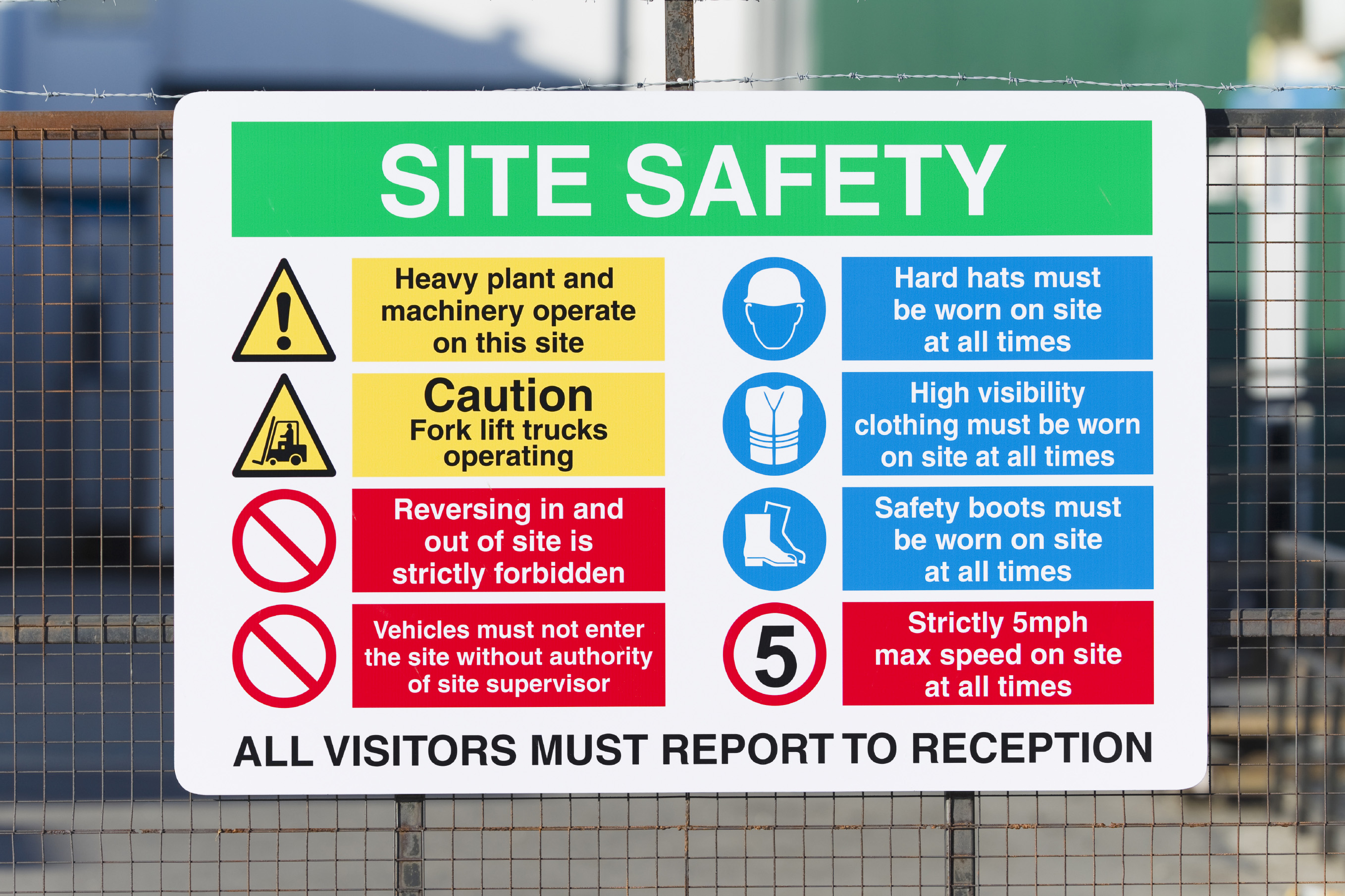 We're no experts on safety, so we turned to the Occupational Safety and Health Administration (OSHA) for some guidelines on best practices for onsite job safety. They set standards for employers and employees to follow to reduce the risk of injuries on construction sites. Here are some of the most important steps to keeping your job site safe. Always check local safety requirements before embarking on a new build.
Safety Gear
Hardhats, steel-toe boots and gloves should be required on jobsites without exception. These must meet ANSI Z89 standards. This applies to eye and face protection too. These are simple ways in which employees can avoid injury and employers can avoid worker's compensation.
Scaffolding
This is one of the most frequent OSHA violations and can lead to serious injuries when scaffolding collapses. Ways to mitigate the dangers around scaffolding is to ensure that the scaffolding:
Is not supporting more than its designated load
Is level and is secured with footings and screw jacks
Is inspected on a daily basis to ensure safety
Is accessible via fixed ladders
Is augmented with regulation guardrails, screens and debris netting, falling object protection, mid-rails, toeboards etc.
Must be built according to the manufacturer's instructions and in compliance with OSHA and Scaffold Industry Association (SIA) standards.
All employees must attend training on how to safely use scaffolding, on safety regulations surrounding scaffolding and on using scaffolding in a way that doesn't put them and their co-workers at risk.
Fall Protection
The jobsite must be set up so workers are never at risk of falling more than 6 feet, but most jobsites limit that distance to 4 feet. Employees working at heights must also undergo fall training so that they know how to work safely.
Fall protection systems must be installed including guard rails, mid-rails and toeboards. Safety net systems should be no more than 30 feet below the working level and should be inspected weekly. Roof anchors should be installed and should support 5,000 pounds per employee. There must be controlled access zones 6 feet from the edge where only trained and authorized personnel are permitted.
Separate specifications must be met for steel construction.
Ladders and stairways
Fixed ladders are a safe way to access scaffolding. Ladder configurations must ensure that workers are not able to fall more than 24 feet. If ladders are portable, they must extend 3 feet beyond the point of support and must be tied off.
Temporary stairways which are built to grant access to construction workers must be built to specifications in order to avoid citations and accidents. Stairways must be built to the following specifications:
Stairs must have an inclination between 30 – 50 degrees
Rails must be installed on stairways with four risers or more or on stairways rising above 30 inches