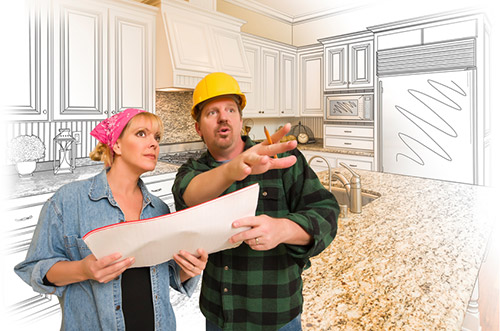 Knowing why your clients are remodelling can help you to successfully fulfill their goals. Successfully interpreting your client's needs can help you to navigate the often rocky waters of client/contractor relationships. Knowing what the client wants will help you to focus your efforts and will reduce the number of expensive callbacks you have to deal with. Here are the main reasons why homeowners decide to remodel.
The NAHB conducts a regular survey of homeowners to ascertain their reasons for remodelling. Retaining their position in the top three are 'desire for new or better amenities,' 'need to repair/replace old components,' and 'desire/need for more space'.
Reasons that are currently enjoying greater support are the 'desire to age in place' and 'wanting to increase the value of their home', having risen .3 points over four years from 2.8 to 3.1 and 2.6 to 2.9, respectively.
Surprisingly, 'energy efficiency or environmental concerns' has actually decreased in popularity, slipping from 2.7 in 2012 to 2.4 in 2016. Perhaps this is a result of homeowners having already invested money in improving their home's envelope.
NAHB's home buyer preference survey found that the most popular green feature was insulation higher than code, followed by Energy Star rated appliances and Energy Star windows.