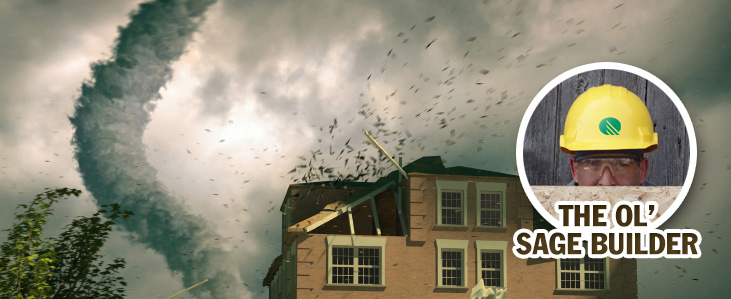 Question
We live in a hurricane zone in a 15-year-old stucco house. Can we retrofit hurricane clips to stop our roof from blowing off in a storm?
Answer
Hurricane straps and clips really do help to keep roofs on during high wind events, but they are extremely difficult to retrofit. In order to do so, your contractor will have to cut out sections of the siding and wall sheathing or remove the roof sheathing at the eves. You can get a full guide to retrofitting hurricane straps on the Florida Disaster site here.
My suggestion would be to wait till it was time to reroof and start with bracing for garage doors, shutters for the windows, patio doors and main doors etc. because it's often these that give out and that pressurizes the house and the roof blows off. Trying to see how the rafters are attached using a video camera is a good idea and may give a person some piece of mind.