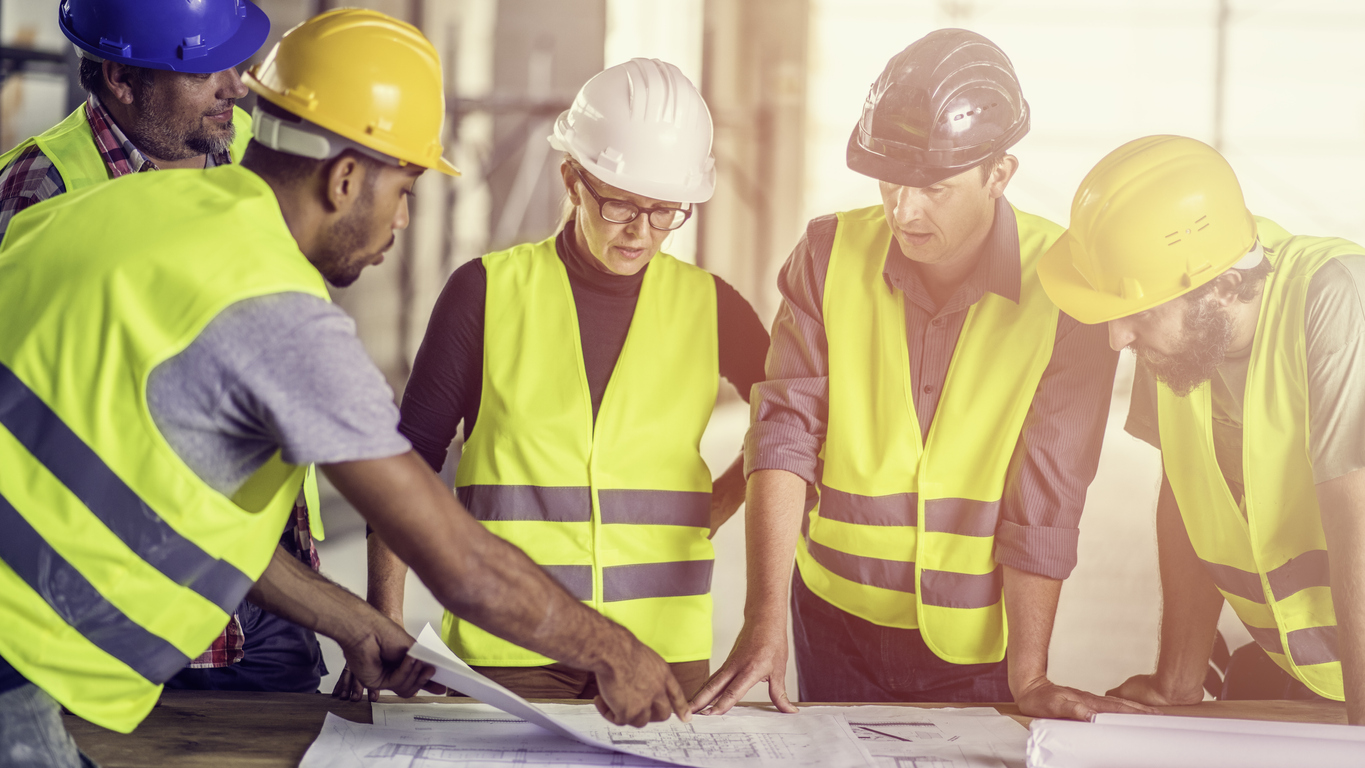 OSB sheathing is a sustainable, durable, economical and practical choice for builders and framers. OSB sheathing success relies on proper installation and there are a number of strategies to follow to minimize call backs and to ensure that your build enjoys longevity and aesthetic appeal.
Choose the right product
Learning to understand an APA grade stamp will help with OSB sheathing product selection. The APA has been working with code bodies to improve sheathing performance since the early 1950s. Some of the most important attributes are discussed below. For a full outline of grade stamp information, click the APA guideline here.
1. APA grade stamps are divided into three classes which outline the sheathing panel's intended use: Stud-I-Floor, Rated Siding, Structural I Rated Sheathing and Rated sheathing.
2. The number beneath the grade is the span rating. From the APA Guidelines: "The left-hand number is the maximum recommended center-to-center spacing for supports in inches when the panel is used for roof sheathing with the panel's long dimensions across supports. The right-hand number is the maximum center-to-center spacing of supports in inches when the panel is used for subflooring with the panel's long dimension across supports. The Span Rating on APA RATED STURD-I-FLOOR and APA RATED SIDING panels appears as a single number. The Span Ratings for APA RATED STURD-I-FLOOR panels, like those for APA RATED SHEATHING, are the maximum recommended center-to-center spacing for supports in inches with the panel's long dimension or strength axis across three or more supports." The span ratings are determined by strength and not thickness.
4. Bond classification: Here the classification denotes the weather conditions and moisture levels your OSB sheathing panels are designed to withstand. Exposure 1 means the panel is not intended for permanent exposure to the elements but will withstand normal delays in construction.
5. Mill Thickness expressed in inches (the thickness category is below #9). The thickness and application will help you establish the proper fastener size and spacing.
6. This number identifies the producing mill.
7. PS-2 10 is the voluntary standard the panel must meet or exceed.
16. OSB sheathing panel face orientation indicator.
Onsite storage
Once your selected OSB sheathing panels arrive on site, correct storage away from moisture and sun will ensure that they do not warp or swell. Store the OSB panels under cover to allow them to acclimatize. Wood sheathing panels will expand and contract according to ambient humidity levels. Utilizing dry lumber and allowing wood products to acclimatize to onsite conditions will minimize nail pops.
Panel Spacing
Even if you have allowed your OSB sheathing panels to acclimate to onsite conditions, wood products will continue to expand and contract according to changing weather conditions. Leave 1/8-inch gaps between panels during installation to allow for expansion without buckling or warping. You can expedite installation by using a 10d box nail to measure spacing distances.
Adhesive applications
If you are gluing your sub-floor, select adhesives which comply with APA specifications AFG-01 or ASTM D3498. Clear joists of dust and dirt and ensure they are dry before applying adhesive. Only apply glue to two panels at a time to prevent drying. Use a zigzag pattern when applying adhesives.
Fastening schedules
Follow your local the building code requirements or your design professional's fastener schedule for correct nail size and spacing.